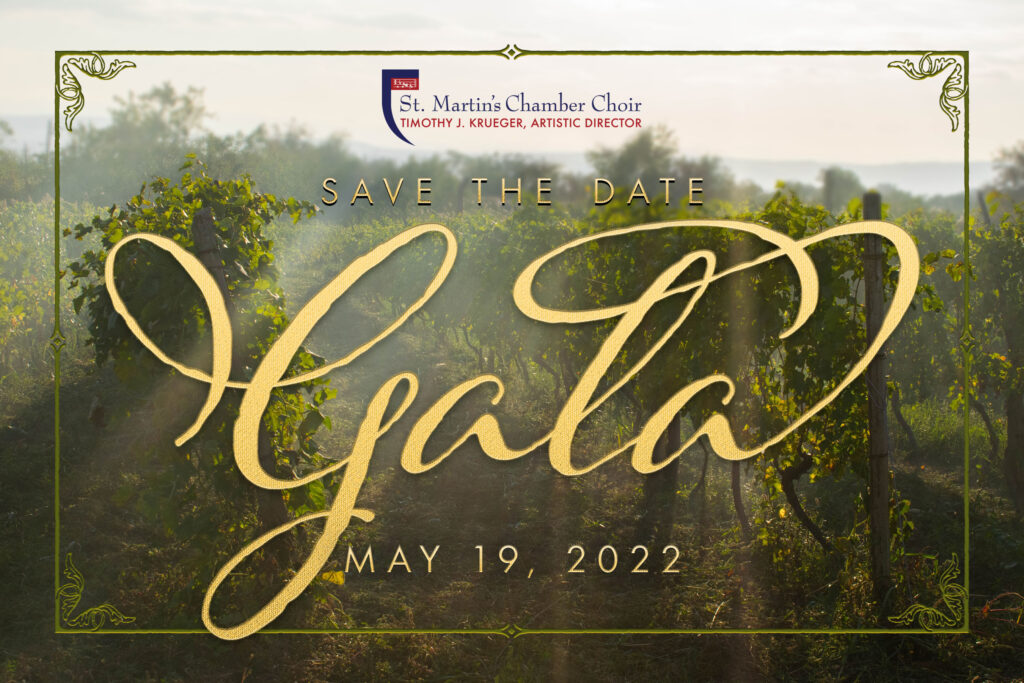 Tickets now available!
Join St. Martin's Chamber Choir and guest host, Monika Vischer from Colorado Public Radio, for a special wine tasting fundraiser celebrating 28 years of music. The event will feature a performance by the choir of the top 5 favorite songs of all time, chosen by the audience for the cancelled 2020 gala. Heavy hors d'oeuvres will also be served.
Mark May 19 on your calendar now!
THURSDAY, MAY 19, 2022
6:00 – 8:00 PM
Balistreri Vineyards
1946 E 66th Ave
Denver, CO 80229