High School and Middle School Spotlight Program
History and Description
St. Martin's  Spotlight Program provides an opportunity for high school and middle school choral ensembles to connect with St. Martin's in a way that's simpler and more accessible than the high school Residency Program. The school choir director selects a concert from the St. Martin's season and then chooses any or all of the following:
Extremely low-priced tickets: $2 apiece for 8 to 25 students and choir director
Advance program notes and information about the concert
An invitation to attend a rehearsal prior to the concert
An advance visit to the school from the artistic director to introduce the concert
Acknowledgment of the choral ensemble in the printed program and/ or in the verbal program remarks
The  Spotlight Program also can serve as a good contact with St. Martin's and precede a future high school Residency Program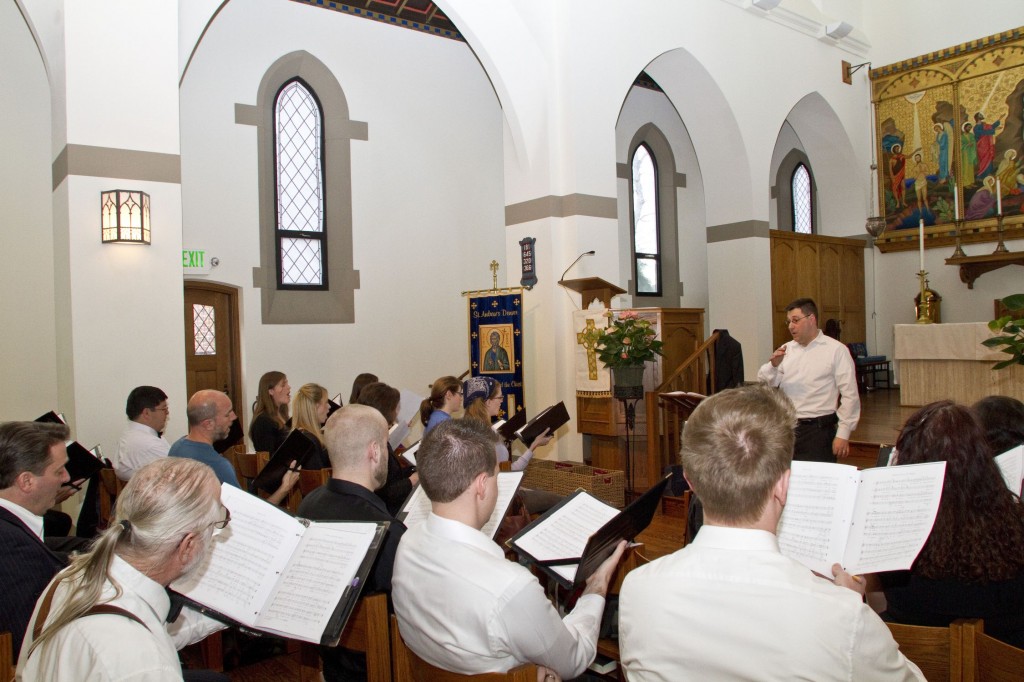 Quotations from participating high school choir directors
"This opportunity was such a great experience for my kids. They realized that learning the notes is just the first step to making music, it's what happens after that basic step that makes a performance so moving."
"My students heard music that they would not normally listen to and found that they really connected to it!"
Future opportunities
High school and middle school choir directors interested in the  Spotlight Program should  e-mail St. Martin's Chamber Choir for further information and scheduling.