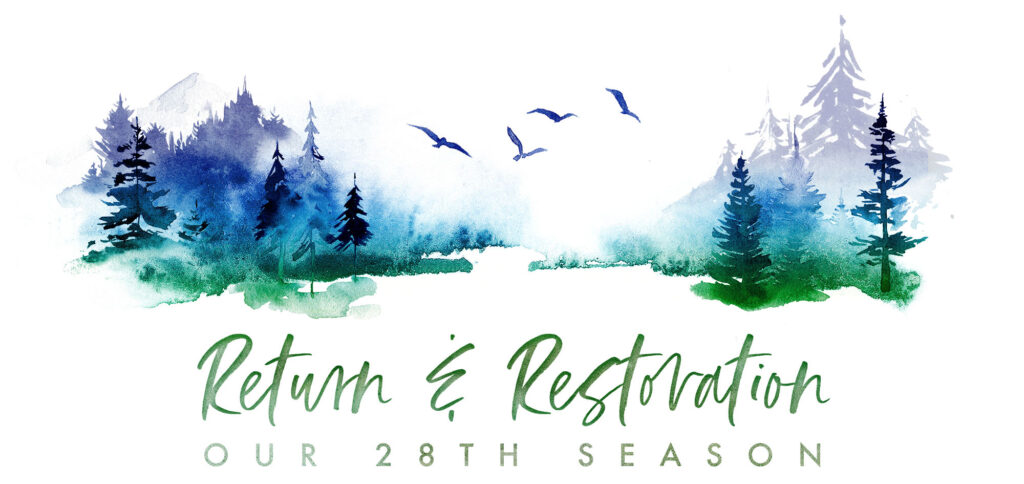 I am very proud of how St. Martin's Chamber Choir negotiated the pandemic in our 27th Season last year. While ensuring the safety of our singers, we continued to offer high-quality concerts via live-stream, and almost 1000 ticket purchases/views demonstrated the hunger of our audience for the healing balm of exquisite choral music, even in a "virtual" realm. We were one of the few Denver ensembles of any kind to have a near-normal season of concerts, featuring our usual 6 different repertoires.  We did not close up shop for the year, nor even slowed down very much. In fact, that we sold a record number of memberships last season is a testament to our continued vibrancy and activity.
While there are still many unknowns about the coming year in terms of pandemic restrictions, we know that things are re-opening, and that most of our audience members are anxious to return to in-person concerts. For those who do not feel this urgency, we will continue to offer a live-stream of each of our season concerts, usually on the Friday of a concert weekend. In fact, with a season ticket purchase, you could attend a concert in person, then re-watch it at home afterwards by accessing the concert from the Member's Page of our website (or vice-versa) – for the same price!
It is therefore my hope that we will again set a record this year with the number of season tickets/memberships sold. Our first concert, In Memoriam, looks backwards in acknowledgement of the loss that we all experienced in one way or another during the previous year; but then we begin to look forward in our concerts – to new repertoire from American composers, many of them black, in American Renaissance; to a collaboration with the Pro Musica Colorado Chamber Orchestra in Christmas Oratorio; a continuation of our effort to build bridges to the Jewish community with Shiru L'Adonai; and a reprise of our very popular concert based on the Santiago de Compostela pilgrimage with a view towards recording it as our next CD – our first commercial recording in several years!  In the final concert of the season, The Journey Home, we turn our gaze backwards again in contemplation as we sing the poignant and powerful "Songs of Farewell" by Hubert Parry.
Please plan on joining us for as much of this exciting season as possible – and a membership is the best, most comprehensive, most cost-effective way to do that!
See you at the concerts!

Timothy J. Krueger
Founder & Artistic Director