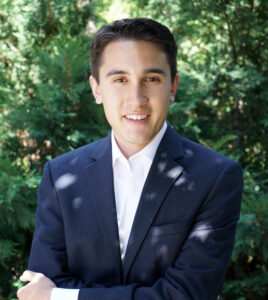 Minnesota native, Grant Johnson, joined St. Martin's Chamber Choir in 2022 as Executive Director. He was previously a member of the Pittsburgh Symphony Orchestra for three years as Assistant Librarian. Prior to that, Grant spent two years with the Phoenix Symphony. He has also held positions with the Minnesota Bach Ensemble, Aspen Music Festival, and has worked in the libraries of the Atlanta Symphony, Cleveland Orchestra, Minnesota Orchestra, National Symphony Orchestra, Philadelphia Orchestra, and St. Paul Chamber Orchestra.
Grant Johnson's musical career began at an early age, starting violin at age four, piano at six, and organ in college. At age ten he became a member of the renowned Minnesota Boychoir, and with them toured and recorded extensively. As a violinist Grant has played with many orchestras, including the Phoenix Symphony, and was concertmaster for multiple orchestras while in school at the University of Minnesota. He plays regularly with many Colorado ensembles including the Baroque Chamber Orchestra of Colorado, Boulder Philharmonic, Boulder Symphony, Fort Collins Symphony, and Greeley Philharmonic. With a passion for early music and historically informed performances, Grant specializes in baroque organ music and has appeared as a featured performer for the American Guild of Organists.
An avid supporter of the arts, Grant was Vice President of the Young Musicians of Minnesota, an organization dedicated to promoting and supporting classical music for young musicians. With them, he has been published and featured as a guest on Minnesota Public Radio.
In his free time, Grant likes to stay active and enjoy the outdoors. His hobbies include rock climbing, Nordic skiing, trail running, cycling, tennis, and birding. He also likes to cook, travel, and attempting to golf.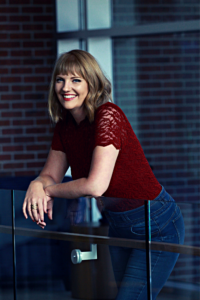 Soprano, Susan McKenzie, is a lifelong performer whose experience spans the globe. Through her own travels and performance opportunities, Susan experienced first-hand the struggles of creating the brand and awareness she needed on a sustainable budget. This inspired her to launch Artistic Marketing, a marketing agency that specializes in working with performers – both as individuals and in groups. Susan's marketing experience ranges from digital marketing, print marketing, and graphic design, to event planning and more specific campaigns. With nearly a decade of experience in arts marketing, Susan is renowned for her ability to create effective strategic plans and impactful marketing campaigns for performers of all walks of life.
Susan currently resides in Greeley, Colorado, where she attended the University of Northern Colorado. She holds a Bachelor's in Music Education with an emphasis in Voice and a Masters in Business Administration. While she never anticipated staying in Greeley, she fell in love with the rich arts culture the city had to offer, and decided to make it her home. Susan has always had a passion for music, enjoying how music is a universal language that has the power to pull a room full of complete strangers together to share something beautifully profound. She finds her joy in sharing this passion with others, which is why she has dedicated much of her time to supporting nonprofits in the arts industry. When she is not doing something with the arts, she enjoys playing with her dog, Paxton, spending time at the lake or in the mountains, and is teaching herself photography.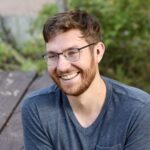 A child of two church organists, Will first became associated with St. Martin's as a singer, and leans on his musical background for his approach to technical production. He has worked in production for 10 years for a variety of clients, including RE/MAX, Denver Center for the Performing Arts, The World Bank Group, and numerous production companies around the country. Will specializes in livestreaming, video production, projections, technical direction, and video engineering. Will has a rich singing career, performing and touring since childhood with a variety of groups including the American Boychoir, UW-Madison choirs, Fundamentally Sound a cappella, St. Paul's K St, Washington, D.C., St. Andrew's Denver, St. Martin's Chamber Choir, and others. He enjoys hiking, biking, photography, making terrible jokes, and wondering why his partner, Elise, doesn't laugh at them.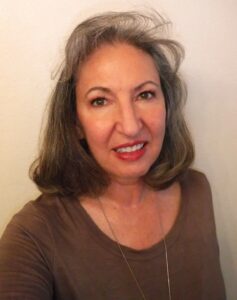 Micaëla Larsen Brown is a singer, substitute teacher, and seamstress in Denver.  She has sung with St. Martin's Chamber Choir since 2006, and still sees it as a high honor!  Micaëla taught elementary music for almost 30 years and is committed to making classical music a key part of students' music formation.  She designed and developed the workshops that St. Martin's has taken to schools throughout the greater Denver metro area and she enjoys being the moderator for most of those.  Micaëla also sings both professionally and as a volunteer for multiple senior communities.  She sees the need for as much in-person musical performances as possible in our senior communities.  Her music education and her senior outreach experiences make her a logical person to lead the Education and Outreach endeavors of St. Martin's Chamber Choir.  She has enjoyed doing so since 2008.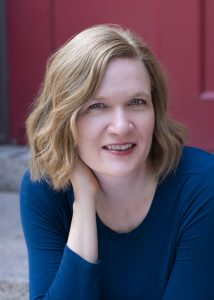 Ashley has been a graphic designer since earning her MFA from UCLA in 2005. She is a full-time instructor of animation at the University of Colorado Denver, where she teaches 3D foundations and 3D animation using Maya. She has been a freelance web designer and graphic designer since arriving in Denver in 2010.
Ashley has been singing with St. Martin's Chamber Choir since 2010, before which she sang in Los Angeles for 4 years. Ashley's lifelong love of music includes playing the piano professionally, as well as dabbling in classical guitar and mandolin.
Jay Mead – President
Terry Platz – Vice President
Shawn Nowlan – Treasurer
Jim Blum – Secretary
Joan Foster
Alan Gottlieb
Ross Jacobsmeyer
Dennis Johnson
Kevin Pettit
Interested in joining the board?