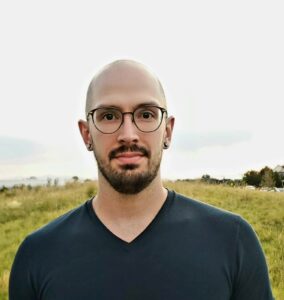 Tyler Wigginton is a Colorado native and passionate supporter of the local arts.  He has served in operations for several Denver-based music ensembles including The Playground Ensemble, The Boulder Timberliners, and the Sound of the Rockies.  He also volunteers as the Marketing and Public Relations representative for the Rocky Mountain District of the Barbershop Harmony Society. He holds a bachelor's degree in music with an emphasis in music composition.
He has been performing in ensembles of all shapes and sizes for 15+ years and teaches private voice to students of all ages.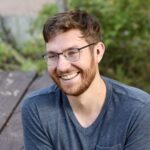 A child of two church organists, Will first became associated with St. Martin's as a singer, and leans on his musical background for his approach to technical production. He has worked in production for 10 years for a variety of clients, including RE/MAX, Denver Center for the Performing Arts, The World Bank Group, and numerous production companies around the country. Will specializes in livestreaming, video production, projections, technical direction, and video engineering. Will has a rich singing career, performing and touring since childhood with a variety of groups including the American Boychoir, UW-Madison choirs, Fundamentally Sound a cappella, St. Paul's K St, Washington, D.C., St. Andrew's Denver, St. Martin's Chamber Choir, and others. He enjoys hiking, biking, photography, making terrible jokes, and wondering why his partner, Elise, doesn't laugh at them.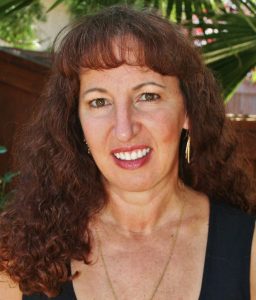 Micaëla Larsen Brown is a singer, substitute teacher, and seamstress in Denver.  She has sung with St. Martin's Chamber Choir since 2006, and still sees it as a high honor!  Micaëla taught elementary music for almost 30 years and is committed to making classical music a key part of students' music formation.  She designed and developed the workshops that St. Martin's has taken to schools throughout the greater Denver metro area and she enjoys being the moderator for most of those.  Micaëla also sings both professionally and as a volunteer for multiple senior communities.  She sees the need for as much in-person musical performances as possible in our senior communities.  Her music education and her senior outreach experiences make her a logical person to lead the Education and Outreach endeavors of St. Martin's Chamber Choir.  She has enjoyed doing so since 2008.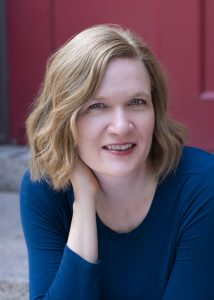 Ashley has been a graphic designer since earning her MFA from UCLA in 2005. She is a full-time instructor of animation at the University of Colorado Denver, where she teaches 3D foundations and 3D animation using Maya. She has been a freelance web designer and graphic designer since arriving in Denver in 2010.
Ashley has been singing with St. Martin's Chamber Choir since 2010, before which she sang in Los Angeles for 4 years. Ashley's lifelong love of music includes playing the piano professionally, as well as dabbling in classical guitar and mandolin.
Elaine Granata – President
Julie Beggs– Vice-President
Robin Lander – Secretary
Gary Williams – Treasurer
Peter Thulson
Ellen Wilson
Lorena Perry – Singer Representative
Janel Highfill
Jim Pendleton
Jay Mead