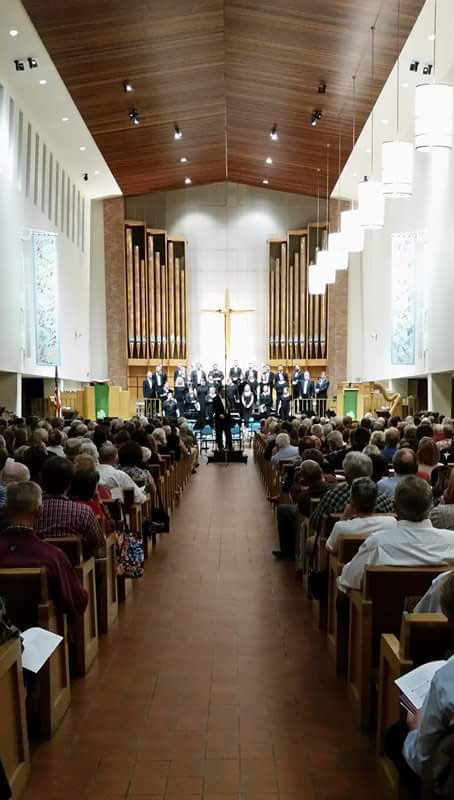 Can almost 900 people be wrong? Immediate and enthusiastic standing ovations at last weekend's concerts, which debuted the 68-voice St. Martin's Festival Singers with the Stratus Chamber Orchestra, were enough to tell me that the audience approved. And I did, too – an impressively high level of artistry and expression, a powerful yet lithe sound, singing literature that was very moving (RVW's Dona nobis pacem remains at the top of my list of choral/orchestral works, right next to the Brahms German Requiem and the Duruflé Requiem). And with over 350 at the first concert, and over 500 at the next, I am pleased to say that we covered our financial bases.
Universal approbation for this initiative means a hearty thumbs up to the question I posed myself months ago – would the Festival Singers be a viable entity in the future of the St. Martin's organization? I have already begun thinking about their role in the 2017-18 Season, and almost wish there were a way I could bring them into some part of the rest of the 2016-17 Season (but, with the concerts already announced, this is difficult to conceive of).
So what is next for the St. Martin's organization? It's the opposite, almost, of what we had this weekend, in that on Nov. 11, 12, and 13, a Cameo ensemble of 16 voices will present "There is Sweet Music: Shakespeare at 400." The featured work on the program is Vaughan Williams' Serenade to Music, with piano accompaniment. Other works are part-songs and settings of Shakespeare texts from Elizabethan times to the present day.