Elise Bahr, Soprano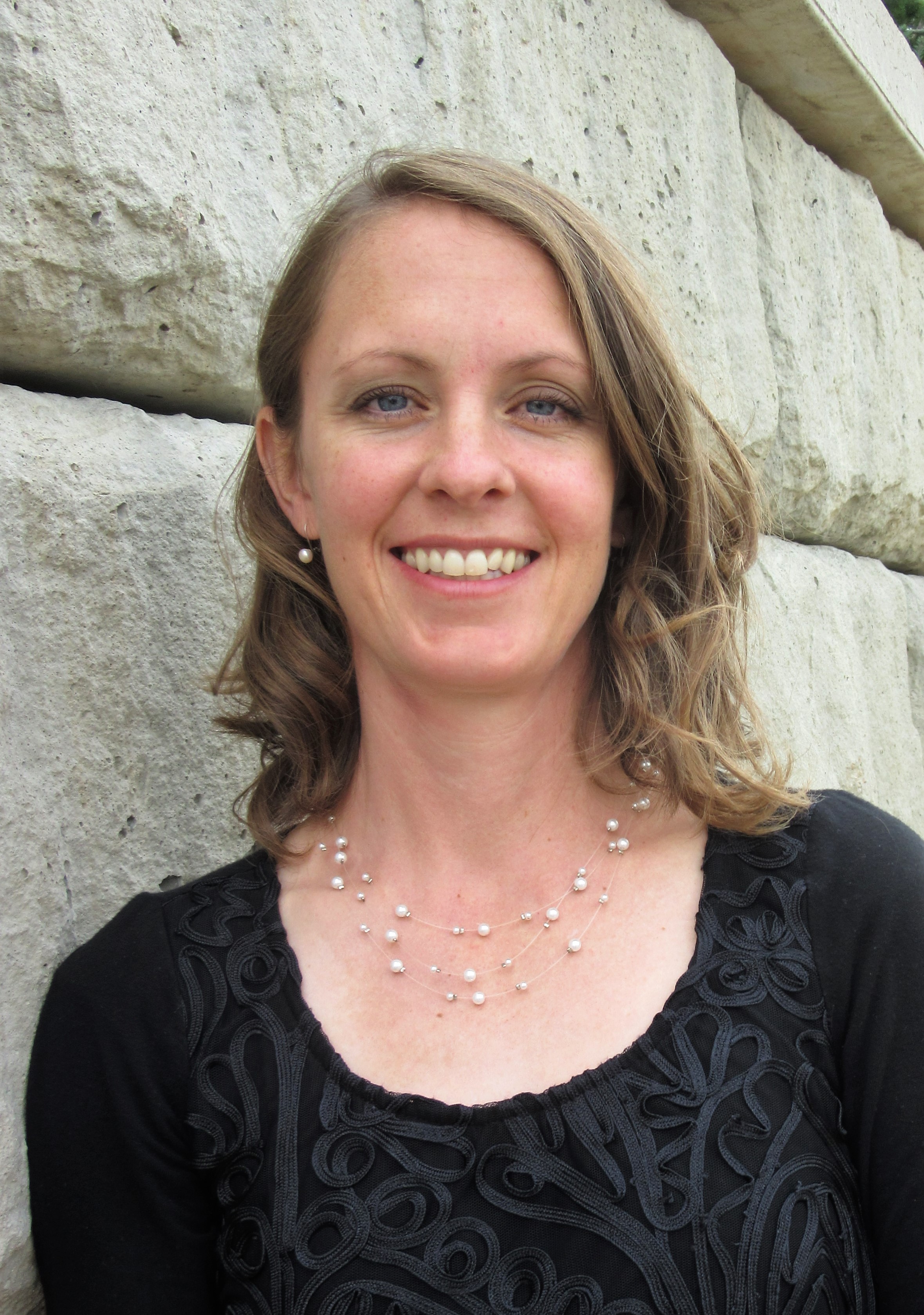 Elise Greenwood Bahr has been active in the Denver choral music scene since moving to Colorado in 2011. She is thrilled to be singing with Saint Martin's Chamber Choir again this season! She also sings with The Colorado Bach Ensemble, Anima Chamber Ensemble, and has performed with Singers Chamber Choir, Vittoria Ensemble, and with other community and church choirs. Before moving to Denver, she appeared in various productions around the country, including serving as a Principal Singer with the Bach Society of St. Louis, lead roles with Hartford Opera Theater, and a singer with the Alabama Symphony Chorus in Birmingham, Alabama. In addition to her choral activities, she is also a fine violinist and has performed with the Connecticut Valley Chamber Orchestra, the Lone Tree Symphony, and many other church and community orchestras in three different states. She is also an active private teacher, with a studio of piano, violin, and vocal students. Elise holds a Master's of Music in Vocal Performance from The Hartt School at the University of Hartford, and a Bachelor of Arts in Music from the University of Utah. When not involved in musical activities, she enjoys running marathons, watching her two sons' baseball games, dancing with her two daughters, and being outside with her husband Cameron in the amazing Colorado mountains.
Tyler Wigginton, Bass
Tyler Wigginton is a Denver-based composer, vocalist, and chorus director. Since graduating in 2017 with a Bachelor's in Music he has spent the majority of his time performing and teaching in the barbershop a cappella style.
Donna Wickham, Alto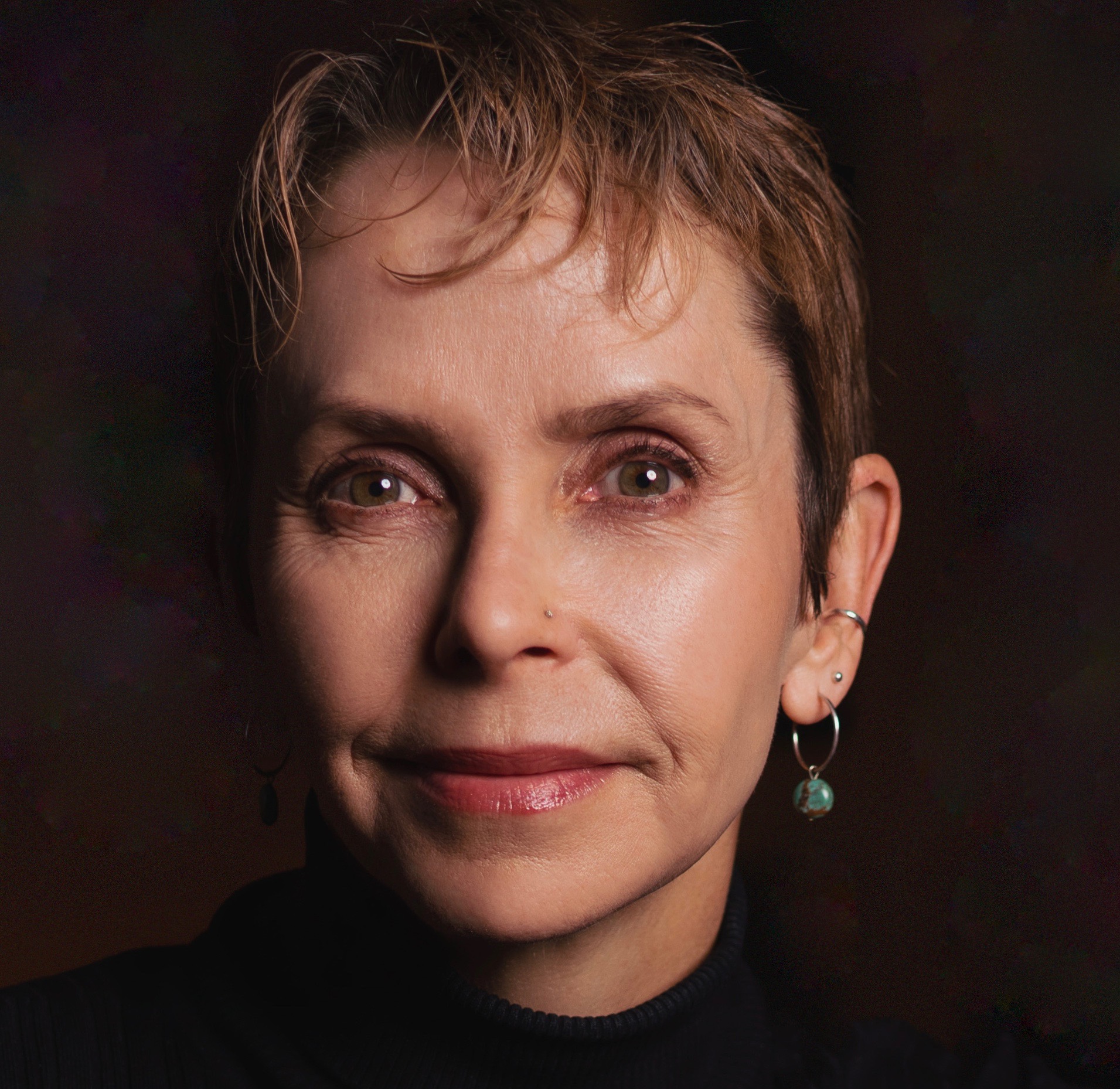 A St. Martin's member since 1996, Donna Wickham holds a BM in vocal performance and an MM in conducting from the Lamont School of Music at the University of Denver. She is the head of the Vocal Jazz program at the Lamont School of Music, and teaches music history courses for Colorado Community Colleges Online. Her diverse professional activities include work as a composer, arranger, vocalist, conductor, and keyboardist in genres that range from early music to rock, jazz and avant-garde. Donna's performance credits include work with the Santa Fe Desert Chorale, the Carnegie Hall Festival Chorus, The Playground, Colorado Music Festival, Santa Fe New Music, and the Colorado Art Rock Society. Donna has released 3 CD's on her own Gizmo records label: Myth and Memory, a chamber jazz recording featuring her own compositions, and two classical CD's with her vocal quartet, Firesign. For more information on Donna's professional activities, visit donnawickham.com.
Ruth Brand, Soprano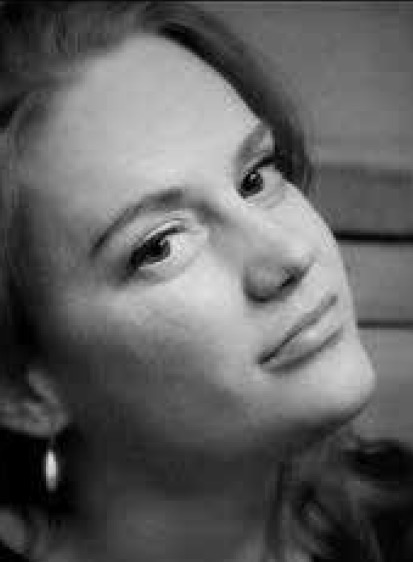 A native of Colorado, Ruth Brand has sung with professional organizations along the Front Range since graduating from the University of Denver in 2010. Most recently she appeared with Denver Opera Collective as Galatea in Handel's Acis and Galatea, as well as being a chorister with Saint John's Cathedral and the Cathedral Basilica of the Immaculate Conception. Upcoming engagements include the role of Rainbow Crow in Boulder Opera's production of The Firebringers. She also has stepped backstage to direct Gilbert and Sullivan's Trial by Jury, as well as stage managing for Boulder Opera's productions of Bizet's Carmen and Handel's Orlando. She currently works as the music director for Saint Catherine of Siena Church in Denver, and lives in Boulder, Colorado.
Cynthia Henning, Soprano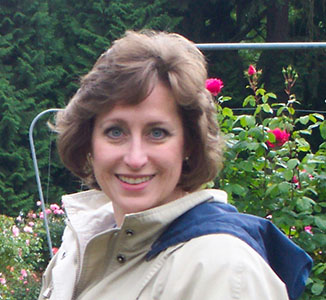 Cynthia Henning received her BM in Vocal Performance from the Lamont School of Music at the University of Denver, where she was a member of the Lamont Chorale and Chamber Singers, was cast in principal roles in operas and musicals, and regularly returns to sing with The Evans Alumni Choir. She has sung in the choruses of the Colorado Bach Ensemble, Skinner Summer Choralfest, Baroque Chamber Orchestra of Colorado, Colorado Music Festival, and Central City Opera, and has been a staff singer and soloist in several church choirs in the Denver area, including St. Andrew's Episcopal Church and Saint John's Episcopal Cathedral. Cindy is employed as a legal administrative assistant.
Chelsea Kendall, Soprano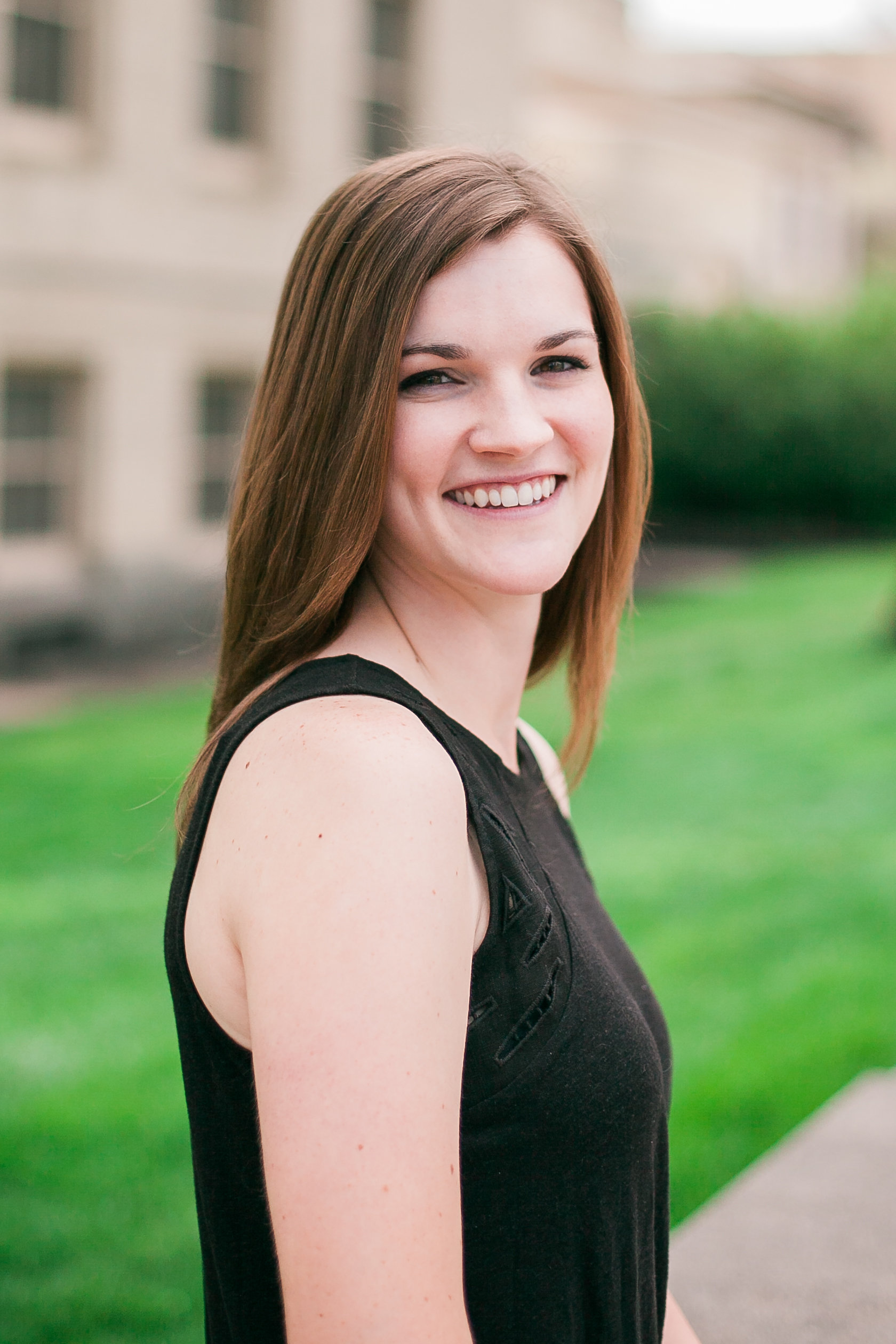 Chelsea Kendall earned her Bachelor's in Music Education from Anderson University in Indiana. She then taught secondary band and choir for three years before completing a Master of Music in Choral Conducting at Colorado State University. Chelsea is thrilled to be singing another season with St. Martin's, along with other choral ensembles, including Anima Chamber Ensemble, The Evans Choir, and the Colorado Symphony Chorus. She currently works as Executive Assistant at KMGLife, a recording studio and audio engineering academy in Boulder. When she's not singing or conducting, she enjoys spending time with her nieces and nephew, rock climbing, and snuggling with her dog, Shortcake.
Danielle Kimbell, Soprano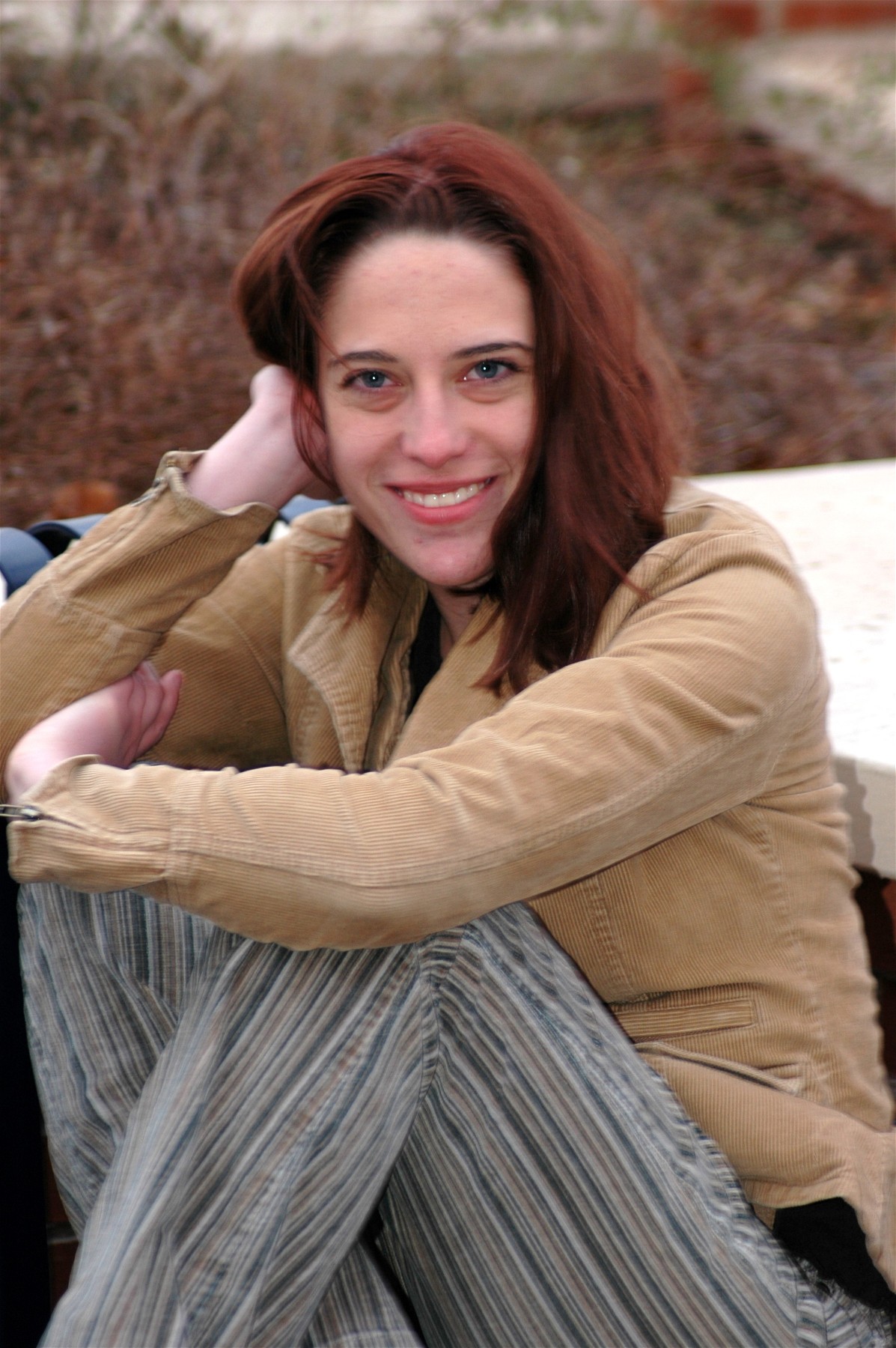 Danielle Kimbell, soprano, is delighted to spend her second year with St. Martin's Chamber Choir. She holds a Bachelor of Music degree, from the University of Northern Colorado; where she had the pleasure of studying under Dr. Melissa Malde. Danielle was a chorister and soloist with the Greeley Chorale, and worked as a staff singer and soloist at St. John's Episcopal Cathedral for 6 years. She is so excited to bolster the ranks of this splendid choral ensemble!
Jen Hitt, Soprano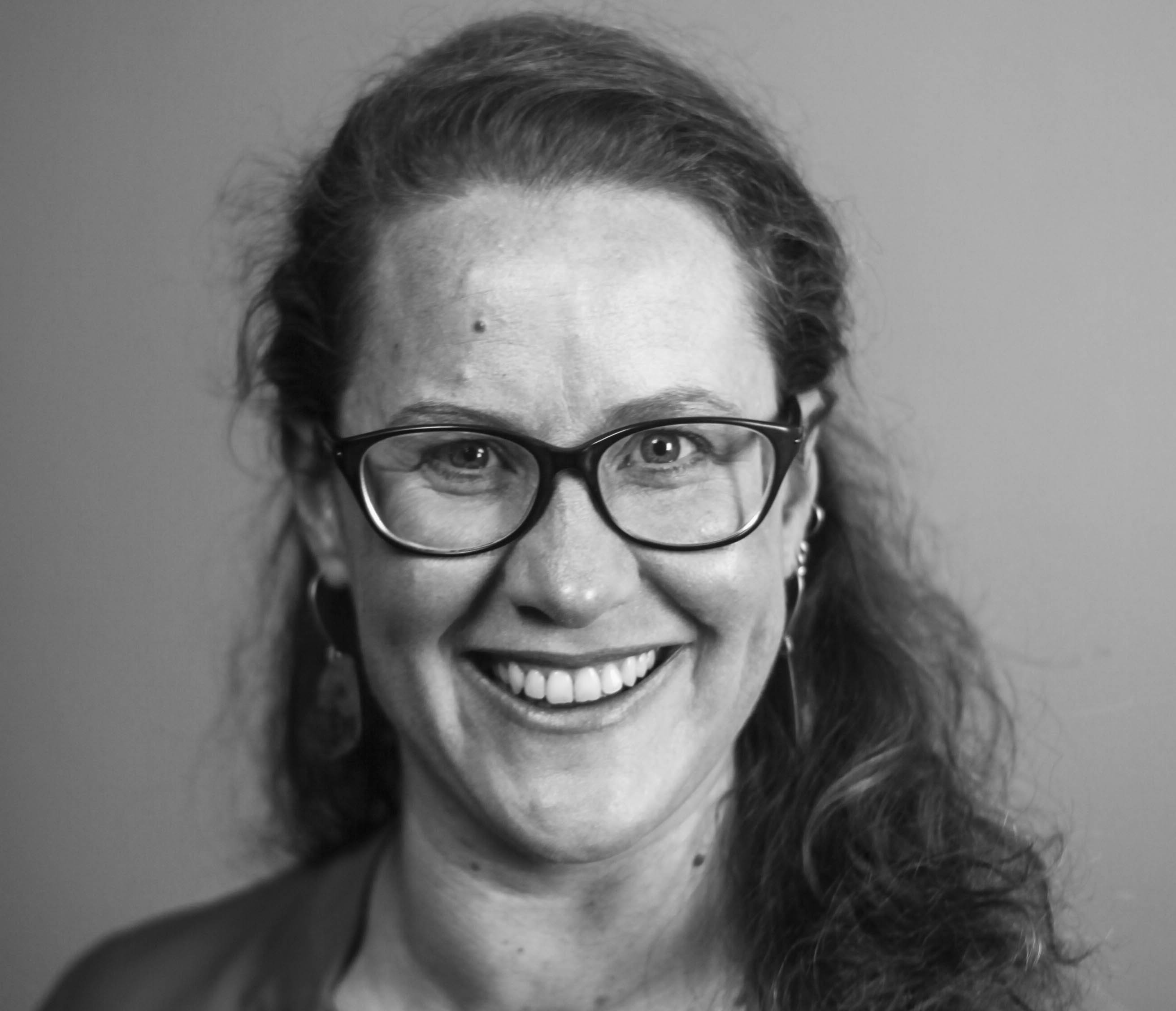 New to Denver as of July 2017, Jen also sings as a vicar choral at St. John's Episcopal Cathedral, teaches voice and songwriting for Swallow Hill Music, and produces radio for CPR Classical. From 2011-2017,  Jen lived in Austin, Texas where she performed solo and with ensembles, including the GRAMMY-winning Conspirare. Her full-length album of original music, Amphibious Heart, was released in 2015. Prior to 2011, Jen lived in Washington D.C. where she sang with the the Master Chorale of Washington and the National Symphony Orchestra Chorus. She completed her bachelor's eduction in voice & composition at Rice University and received her M.M. in Media Writing and Production from the University of Miami.
Ashley Hoffman, Soprano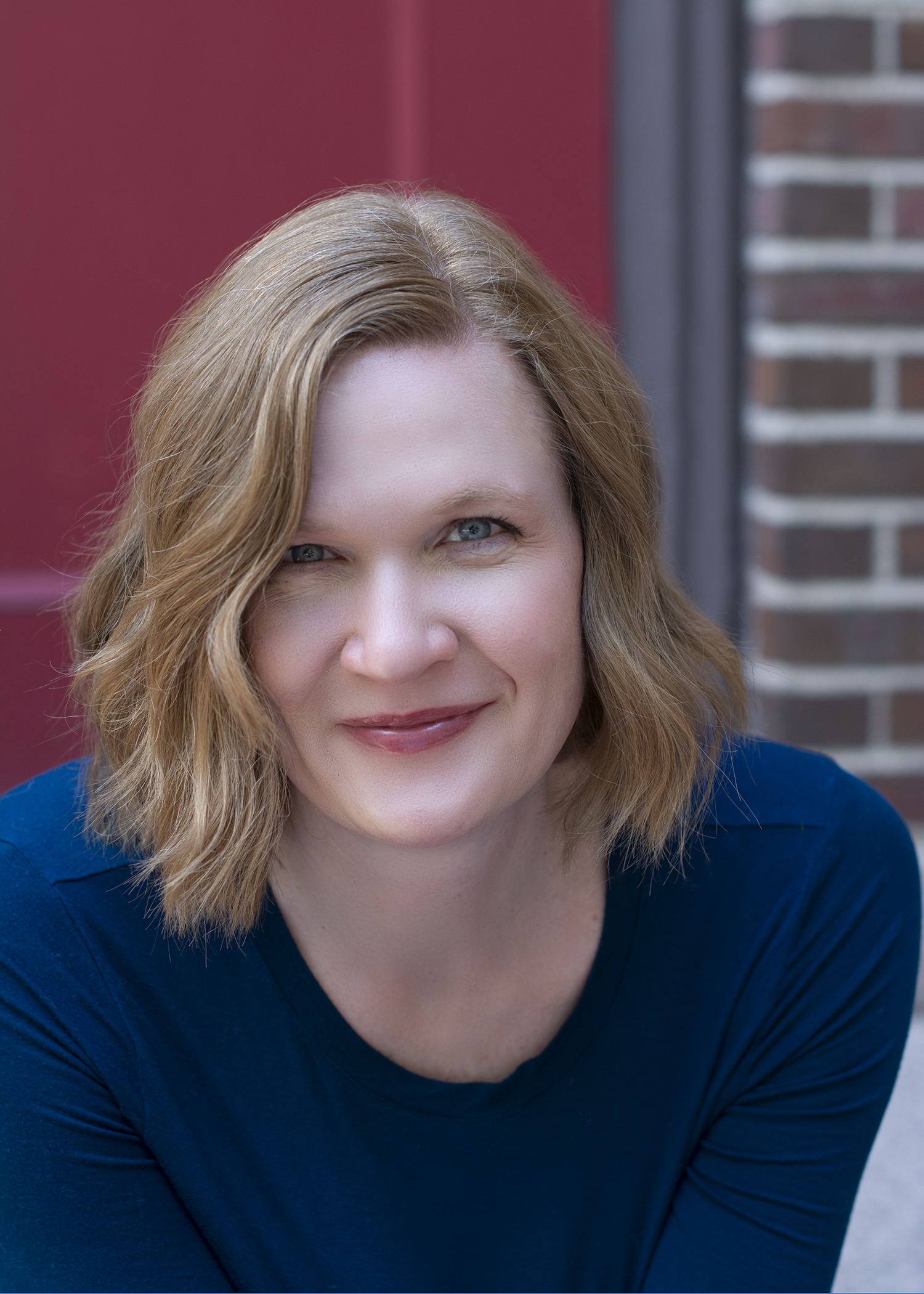 Ashley Hoffman has appeared locally with the Colorado Bach Ensemble, the Archdiocesan Chorale, Denver Early Music Consort, Ars Nova Singers, as a guest soloist for St. John's Episcopal Church, the Vittoria Ensemble, and Colorado Chorale, and as a staff singer at St. Andrew's Episcopal Church. Before moving to Denver, Ashley performed professionally in the Los Angeles area with De Angelis Vocal Ensemble, LASchola, Jouyssance Early Music Ensemble, All Saints' Church, Beverly Hills and St. James' in the City. Her recording credits include CDs, soundtracks and video games.  During the day she works as a web designer and graphic artist, on projects such as the SMCC website, and spends time with her husband Barry and daughter Lyra.
Kathryn Radakovich, Soprano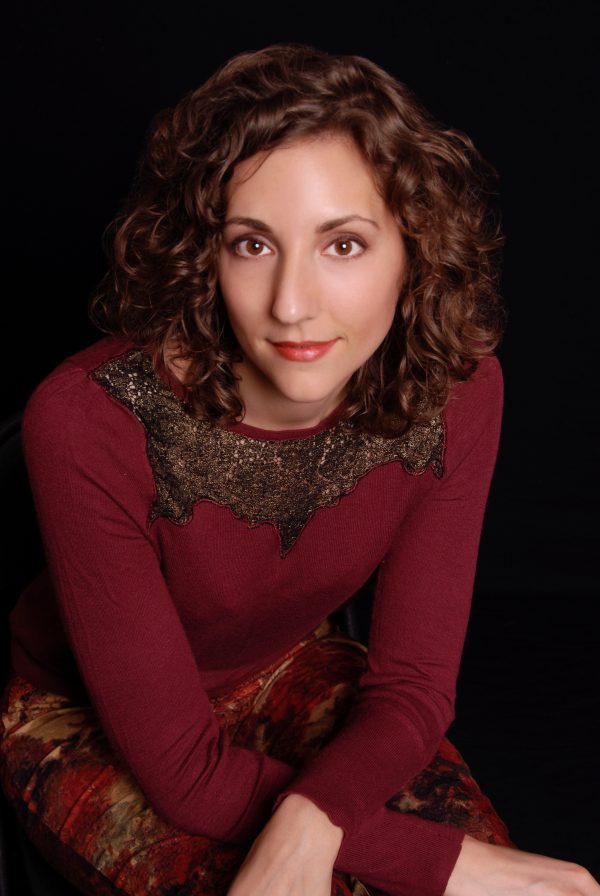 Kathryn Radakovich received her Bachelor of Music in Vocal Performance and Bachelor of Arts in Music Theory and Music History at the University of Idaho. She then went on to earn her Master of Music in Vocal Performance from California State Fullerton in 2011. While there, she performed with many of Southern California's leading choral ensembles in venues including Disney Hall, Honda Center, Segerstrom Center for the Arts, Staples Center and the Hollywood Bowl with the likes of Andrea Bocelli, John Williams, and others. Two years ago, Kathryn relocated to Denver where she now sings at Cathedral Basilica of the Immaculate Conception as well as with Voices of Light Chamber Choir, Colorado Bach Ensemble, and several other freelance ensembles. She also maintains a busy schedule performing solo classical and jazz music with her duo partner, Amanda Riggers.
Julia Stacer, Soprano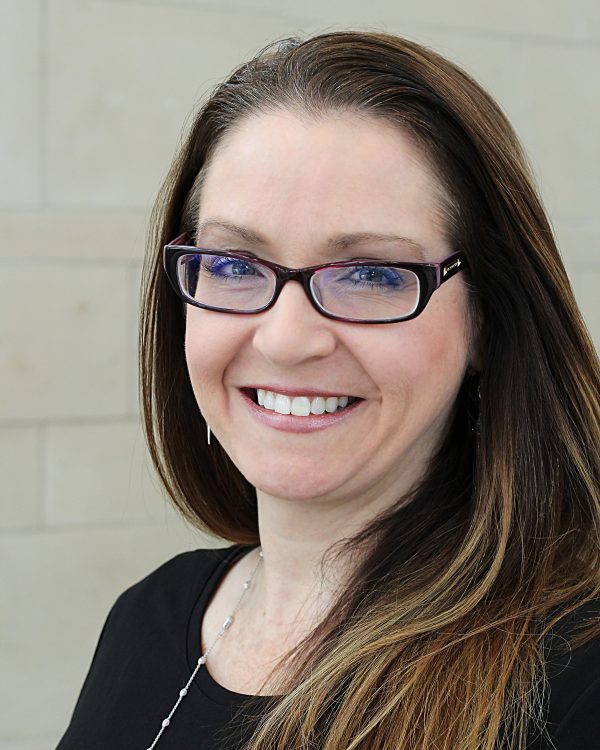 Julia Stacer was born in Missouri and attended college in Utah, where she earned her B.A. in Spanish from Brigham Young University. Julia has a Master's degree specializing in Integrating Technology in the Classroom, and teaches Spanish at Brighton High School. Julia is a member of Colorado Bach Ensemble, and has also sung with Colorado Chorale, Kantorei, and the choirs of St. Andrew's Episcopal and Holy Ghost Roman Catholic churches.
Ana Spadoni, Soprano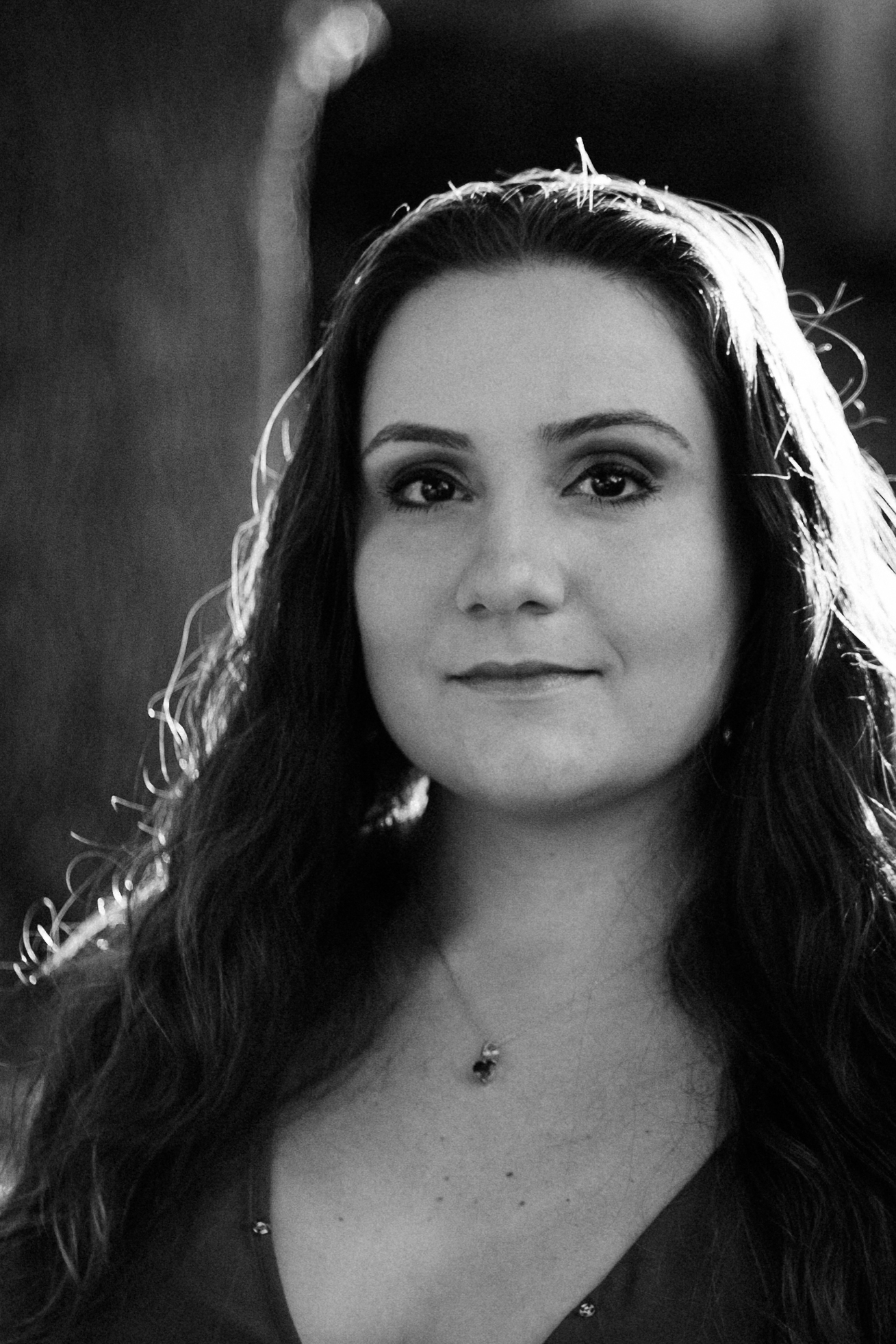 Ana Spadoni is originally from Brazil, where she started her vocal studies with the renowned soprano Neyde Thomas. In 2007, she moved to New York City to further her education at the Manhattan School of Music, where she received a Bachelor's degree. Ana completed a Master's degree in Vocal Performance at University of Denver's Lamont School of Music, where she is now pursuing a Performance Certificate in Choral Conducting under Dr. Catherine Sailer.
Ms. Spadoni's recent stage roles include The Fairy in A Midsummer Night's Dream with Colorado Ballet, Donna Anna in Don Giovanni, Adina in Don Pasquale, Susanna in Le Nozze di Figaro, Lauretta in Gianni Schicchi, and Pamina in Die Zauberflöte, which was televised nationally in Brazil.
Although new to the conducting world, Ana has had exciting opportunities to further her studies, participating in a master class at the ACDA Colorado convention with Charles Bruffy. She is the new Mark Sheldon conducting intern with St. Martin's Chamber Choir, as well as Interim Choir Director at Calvary Church Denver. In January she will be resuming her positions as Conducting Fellow for the Colorado Repertory Singers and Choristers Director at University Park UMC.
Laura Tribby, Soprano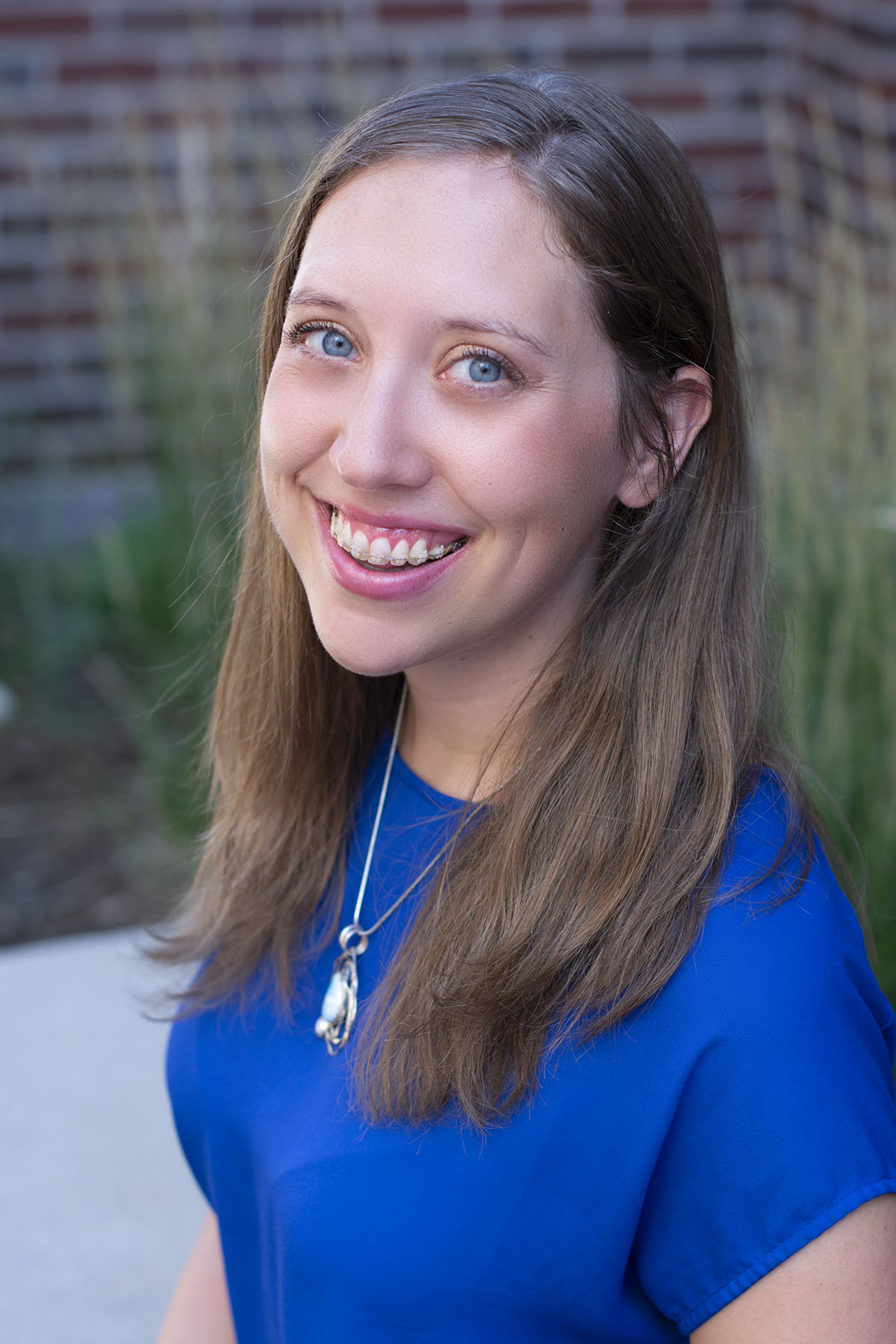 Laura Tribby hails from Kalamazoo, Michigan, where she earned degrees in both trumpet and voice performance at Western Michigan University and lived in her father's violin shop. As a student at WMU, she participated in over a dozen music groups, sang lead roles in operas, premiered new works, placed in NATS competitions, and spent a summer in Austria at the American Institute of Musical Studies. She maintained a successful private studio of trumpet and voice students after graduating, and was the alto section leader for the Bach Festival Chorus of Kalamazoo and a Presbyterian church choir. Laura moved to Colorado in 2014 and has since then performed with the St. Martin's Chamber Choir, Colorado Bach Ensemble, Colorado Opera Chorus, Colorado Symphony Chorus, Denver Pro Chorale, St. Andrew's Episcopal Church Choir, Canto Deo, Wellshire Presbyterian Sanctuary Choir and Celebration Singers, Denver Jingle Singers, Vittoria Ensemble, Opera On Tap, Colorado State University Conducting Seminar choir, Temple Emmanuel choir, Voices of Light Chamber Choir, CSU Summer Masters Lab Choir, St. John's Cathedral Choir, and the Anima Chamber Ensemble. Outside of her thrilling chorus life, she is an active freelance musician and teaches voice lessons. She is a Colorado Honor Band instructor, as well, and enjoys working with younger students. Laura is in her first year of teaching general music at two elementary schools in Jefferson County.
Allison Westfahl Wagner, Soprano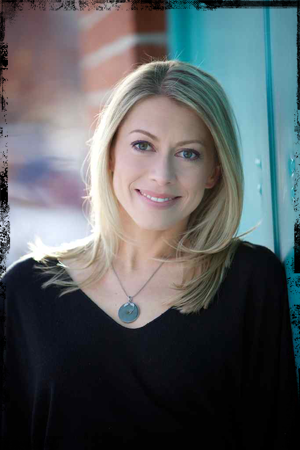 Allison Westfahl Wagner received a BA in Music from Yale University and a MS in Physiology from California University.  While at Yale, she sang with the Yale Camerata, the Yale Recital Chorus, and toured nationally with the a cappella group Something Extra.  Since moving to Colorado in 2001, she has sung with Ars Nova Singers, St. Andrew's Episcopal Church, Colorado Music Festival, and the UNC Summer Music Festival.  Off the musical stage, Allison writes books about exercise science, and is the Director of Personal Training at the Pura Vida Club in Cherry Creek.   She lives in Denver with her husband Brian and their incorrigible dog Muppet.
Rosie Downs, Soprano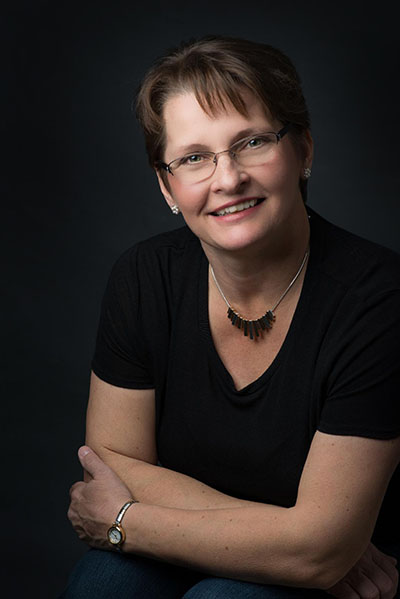 Rosie Downs, Soprano, hails from London, UK, and grew up singing in the Royal School of Church Music chorister training program from age 7, while also taking piano examinations with the Royal School of Music. Pursuing vocal studies in London, she entered competitive music festivals and sang in opera productions. In Denver, she has sung five seasons with Kantorei, a season with St Martin's Chamber Choir, five seasons with the University of Northern Colorado Summer Festival Choir, one season with The Colorado Chorale, and frequents as a soloist at many church services. She teaches voice and piano in her home studio, facilitates early childhood education classes, and is the music teacher at Credo Home School Academy in Littleton.
Leah Creek Biesterfeld, Alto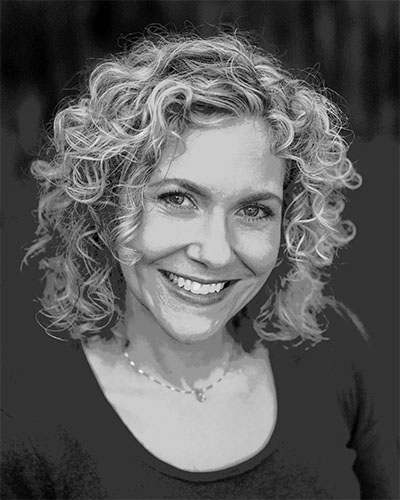 Leah Creek Biesterfeld received a M.Music degree in Voice from Indiana U. She was a National Winner of the prestigious Metropolitan Opera National Council Auditions. She has extensive performance credits in opera, performing roles for two seasons with New York City Opera along with major roles with companies such as Opera Company of Philadelphia, Syracuse Opera, Sarasota Opera, Opera Colorado, Santa Fe Opera, and Des Moines Metro Opera. Also active on the concert stage, Ms. Creek has appeared three times as a soloist at Carnegie Hall in New York, as well as performing as a soloist with Baroque Chamber Orchestra of Colorado, Boulder Chamber Orchestra, Colorado Springs Philharmonic, Boulder Philharmonic, and Philadelphia Chamber Chorus. Ms. Creek teaches and co-directs an early childhood music and movement program called Music Together. She and her husband own and run Petite Musician centers in Arvada, Wheat Ridge, Lakewood, Littleton, Highlands Ranch and Centennial.
Claudia Folk Wright, Alto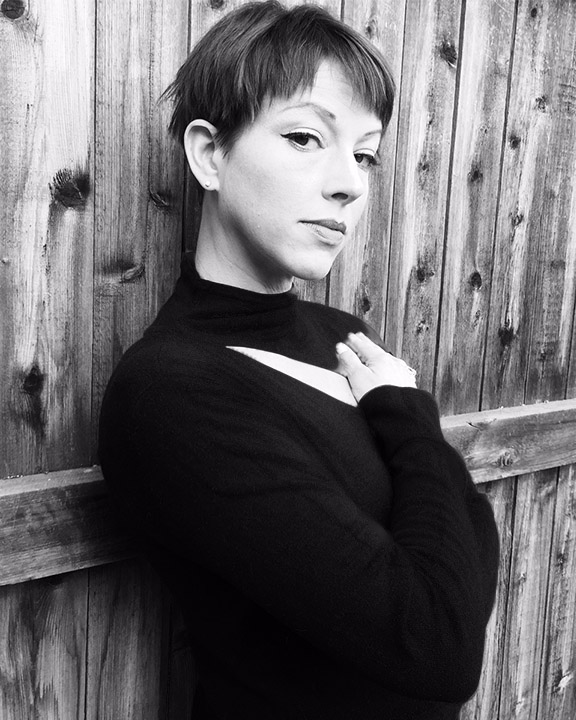 Claudia Folk Wright grew up singing in the Colorado Springs Children's Chorale and in numerous productions with Colorado Opera Festival and the Colorado Springs Philharmonic. She received her Bachelor of Arts in Vocal Performance from Westminster Choir College in Princeton, NJ. She has performed and recorded with choirs and orchestras across the country and internationally including the New York Philharmonic, New Jersey Symphony Orchestra, Philadelphia Orchestra, and Berlin Philharmonic. She was a member of La Renaissance and the Orleans Chamber Singers in New Orleans, LA before returning to Colorado in 2006. She most recently sang on the staff at St. John's Cathedral and performs regularly with the Denver Early Music Consort and St.Martin's Chamber Choir.
Leila Heil, Alto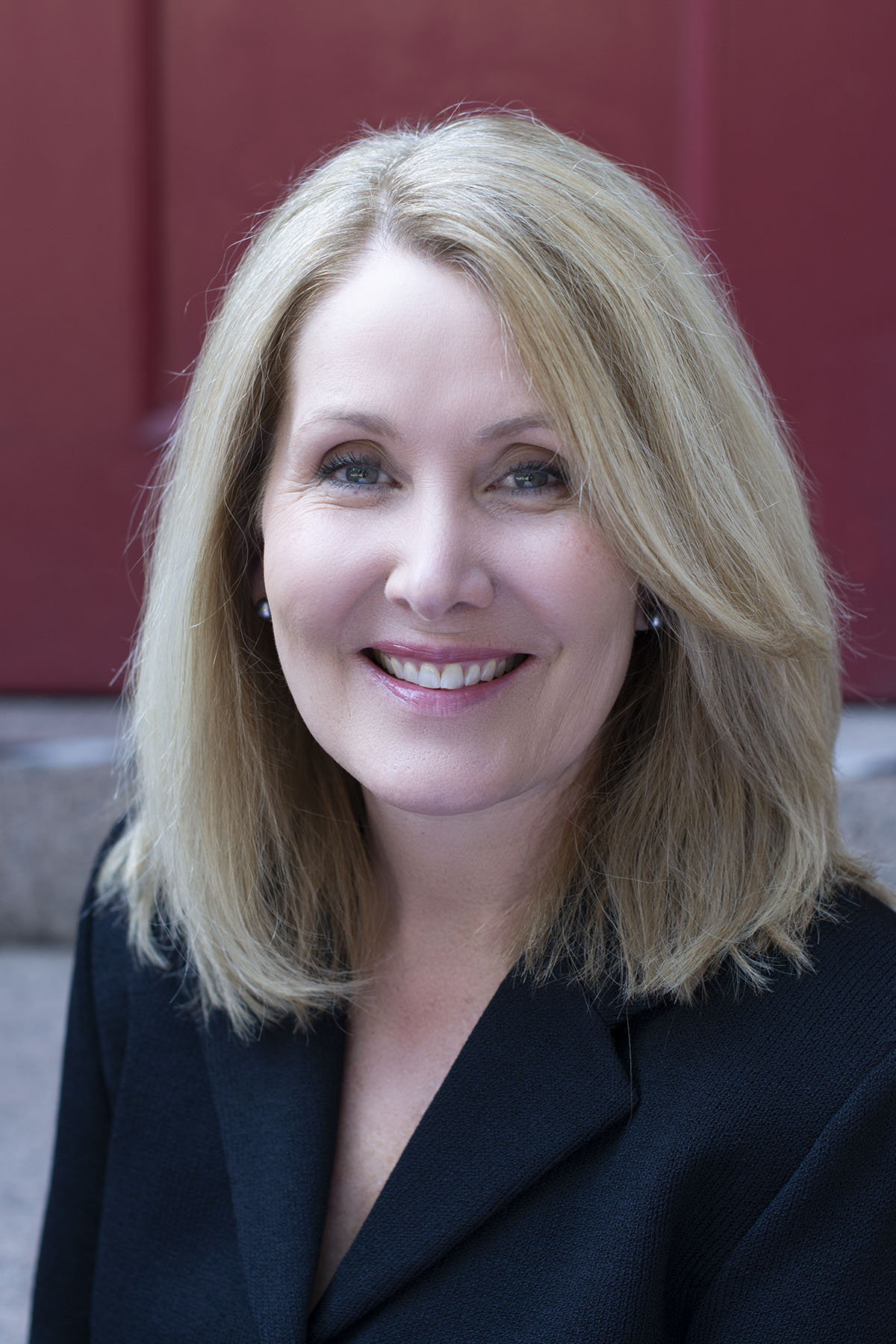 Leila Heil was appointed in 2011 as Assistant Professor of Music at University of Colorado. Prior to this appointment, she served on the music education faculty at The Ohio State University and Colorado State University. Her professional experience includes twenty-one years of public school teaching at the secondary level. Leila holds a BM from Colorado State University, a MM in choral conducting from Arizona State University and a PhD in Music Education from the University of Colorado, Boulder.
Ingrid Johnson, Alto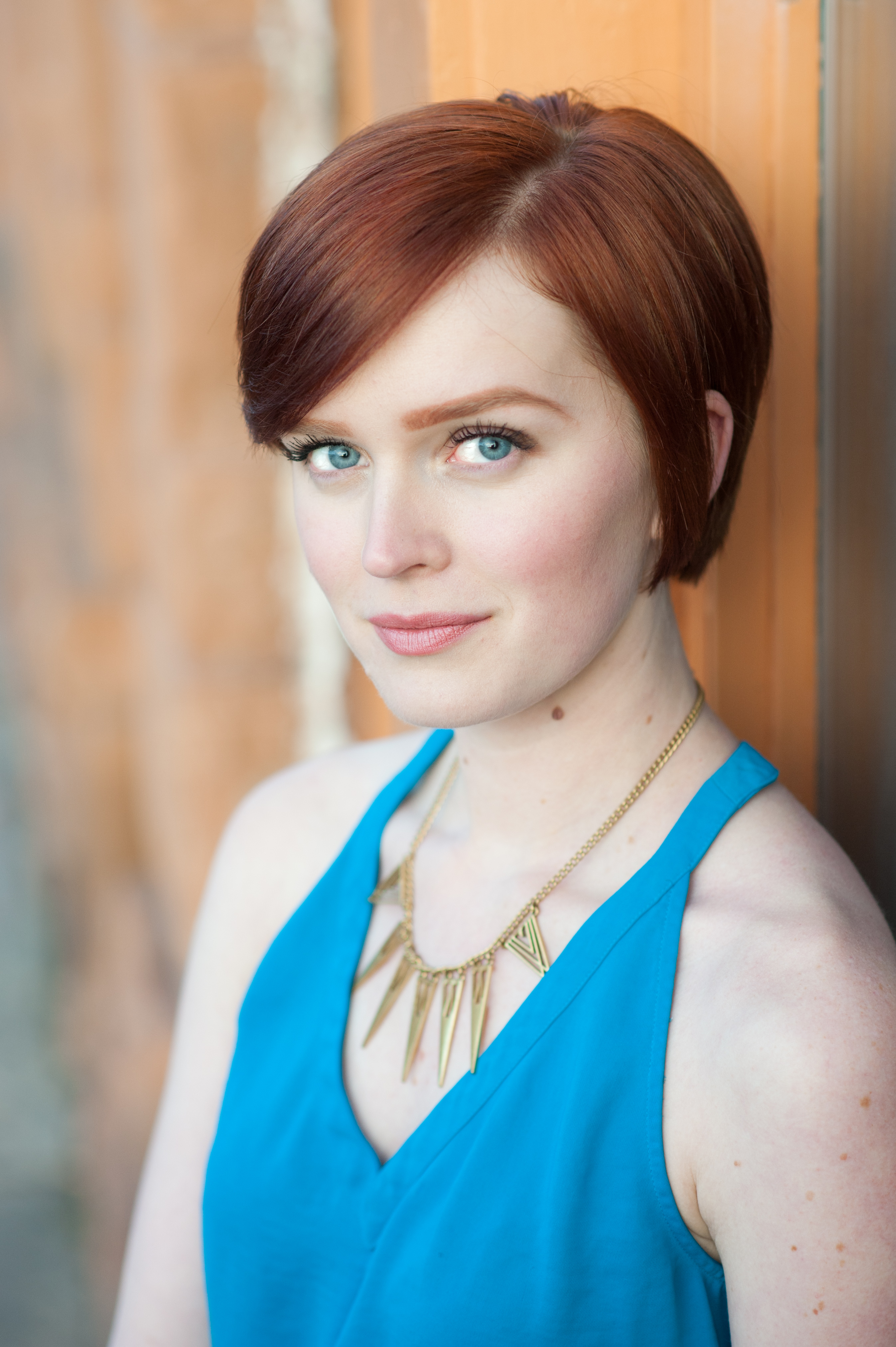 Colorado native mezzo-soprano Ingrid Johnson, is an alumnus of Colorado State University, where she graduated Magna Cum Laude with a Bachelor of the Arts degree in Music (vocal performance), and a minor in Fashion Merchandising. She will be pursuing a Master of Music degree in Early Music in the fall of 2019 at McGill University. Ingridmost recently performed the role of Orfeo as an alumnus in Colorado State University's production of Gluck's Orfeo ed Euridice as well as Arsamene in their production of Handel's Serse. She also performed the cover of Jo in Mark Adamo's Little Women at the University of Northern Colorado. In December 2018, Ingrid sang as the mezzo soloist for the Plymouth United Church of Christ's concert of Saint-Saëns Oratorie de Noël. Ingrid has been a member of the chorus of the Colorado Bach Ensemble for three years and she also sings with the Denver based Anima Chamber Ensemble, St. Martin's Chamber Choir, and with St. John XIII in Fort Collins as the alto section leader. As well as professional ensembles, Ingrid loves to sing with small student-run ensembles in Fort Collins. In addition in Summer 2016, Ingrid joined Emerald City Opera's Young Artist Program as the Sorceress in Purcell's Dido and Aeneas, cover of Agnes the Digger in Tobias Picker's Fantastic Mr. Fox, and chorus in Daniel Catan's Florencia en el Amazonas. Previous operatic roles include Cherubino in Boulder Symphony's production of Le Nozze di Figaro, Desiree in Sondheim's A Little Night Music, Mrs. Page understudy in Nicolai's The Merry Wives of Windsor, Prince Orlovsky in Strauss's Die Fledermaus, Cherubino in Mozart's Le Nozze di Figaro, Hänsel in Humperdinck's Hänsel und Gretel, Idamante in Mozart's Idomeneo, La Primera Cercatrice in Puccini's Suor Angelica and the Sixth Spirit in Massenet's Cendrillon. Ingrid won Singer of the Year in 2016 and the Charles and Reta Ralph Undergraduate Scholarship in 2015 at CSU's Singer of the Year Scholarship Competition and has placed consistently in the Colorado/Wyoming NATS competition. Ingrid has also performed as a Studio Artist with Opera Fort Collins in productions such as Cosi fan Tutte, Daughter of the Regiment and chorus role in Verdi's Otello.
MB Krueger, Alto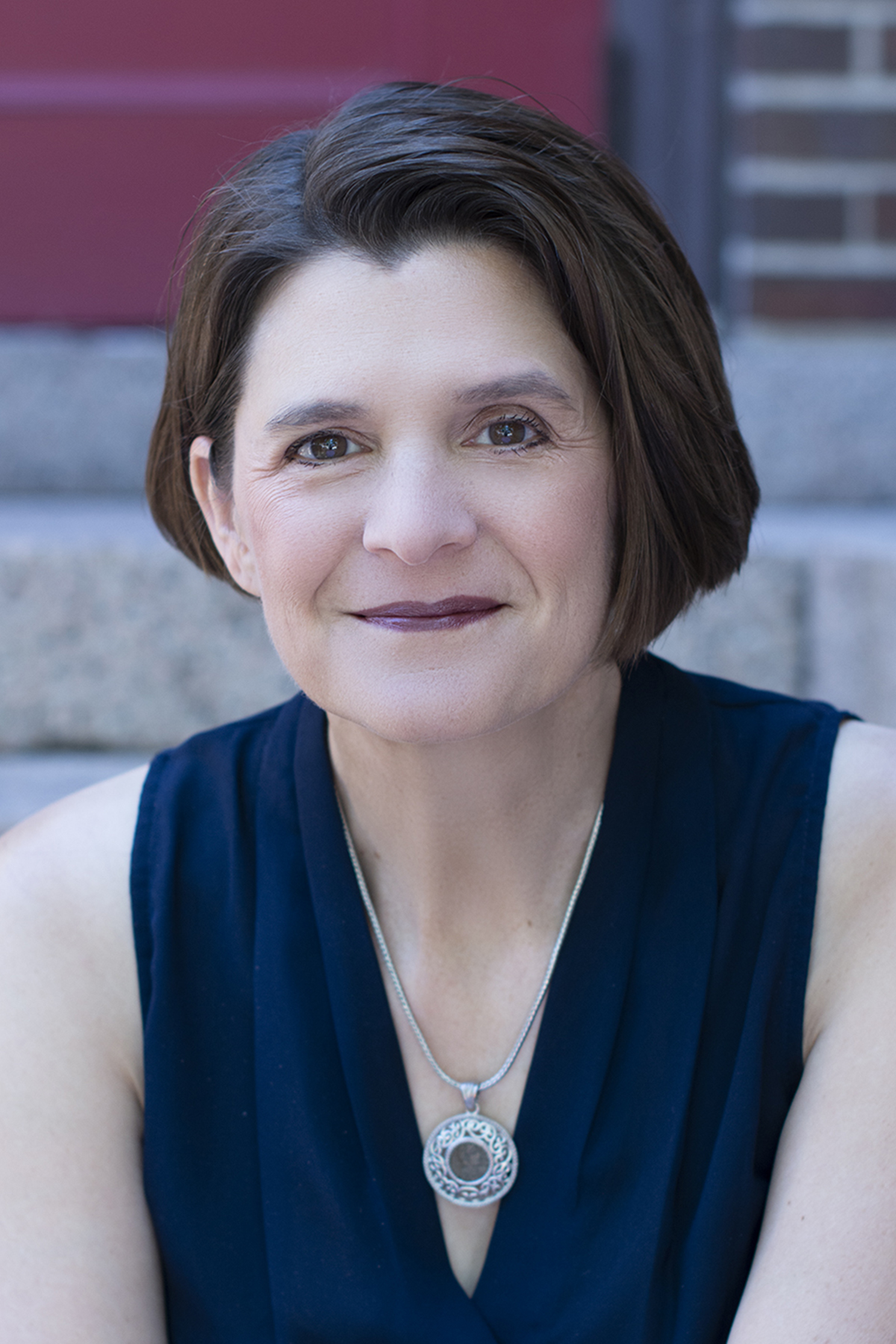 MB Krueger is the Director of Choral Activities at Metropolitan State University of Denver, where she directs the Chorale, University Treble Choir, and Auraria Choir and teaches all levels of undergraduate conducting.  She served for ten years on the board of the Colorado Chapter of American Choral Directors Association.  She regularly presents sessions at the annual CoACDA Summer Workshop and the annual Colorado Music Educators Association convention.  MB grew up in Michigan's Upper Peninsula, and earned her degrees in music education at Michigan State University and Miami University (Ohio). She has sung with St. Martin's Chamber Choir and St. Andrew's Episcopal Church Choir since 1997, and has also sung professionally with the Santa Fe Desert Chorale, the Santa Fe Opera, Ars Nova Singers, Diverse Passions Early Music Ensemble, and the Baroque Chamber Orchestra of Colorado.
Kate LaCava, Alto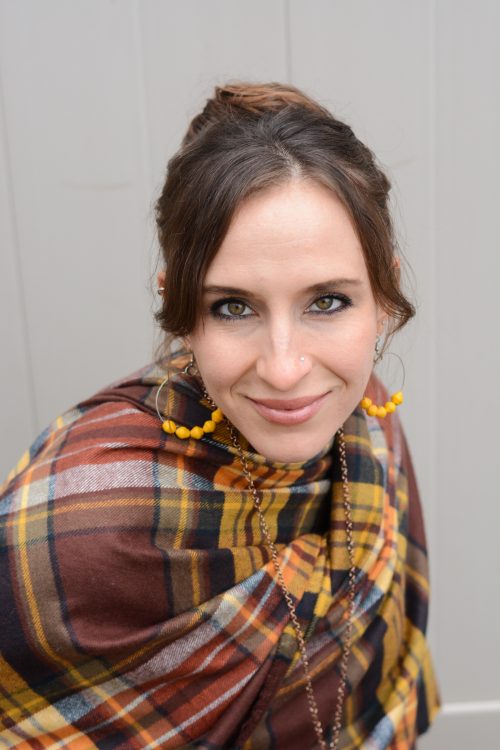 Kate teaches private and group voice lessons in her voice studio, Voce dalla Cava, in Brighton, and began singing with St. Martin's in 2012. When she's not teaching voice, she takes performance opportunities that come her way and enjoys being mom to her three sons. Kate and her husband Matt moved to Colorado in the spring of 2010. Kate has been singing since she was a child and studied voice privately for over fifteen years. As a teenager, she toured with her family and sang in multiple countries around the world where her passion for music and singing was cultivated. Kate received her B.Mus. in Vocal Performance from Bob Jones University in 2006, where she was an award-winning soloist and chorister in the University's premier choral groups. She won the regional NATS competition twice and was awarded the Reid Brown Outstanding College Female Singer Award. She completed her M.Mus. in Vocal Performance at Converse College in 2010, and upon completing her graduate work, Kate was invited to become a member of the Pi Kappa Lambda Honor Society.  
Susan Langley, Alto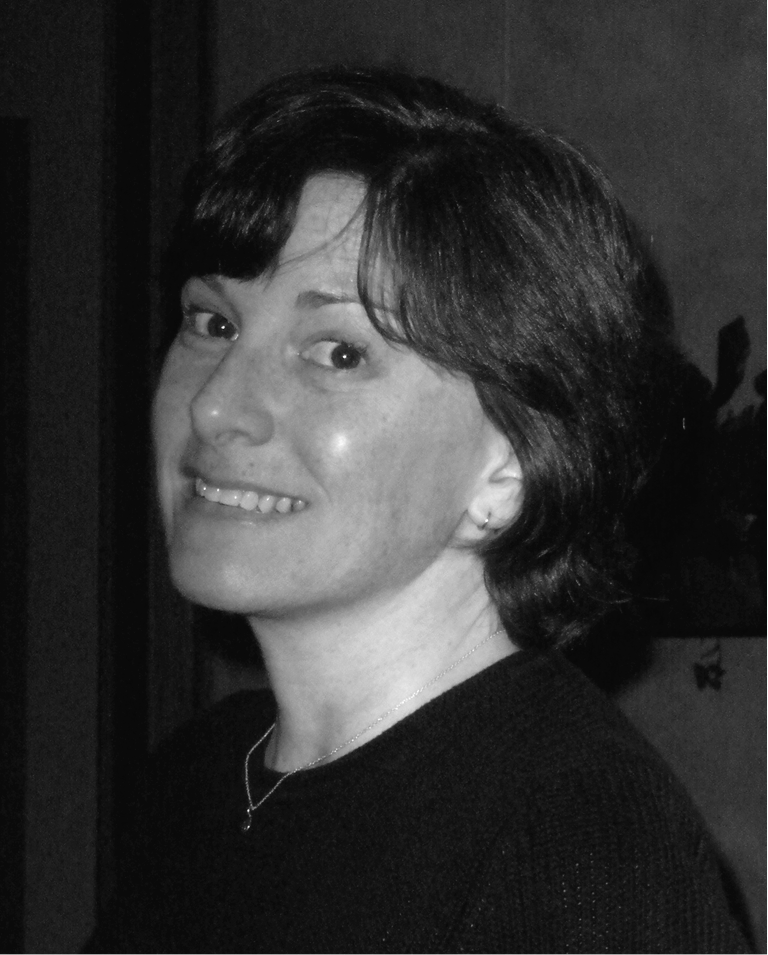 Susan Langley graduated cum laude with a Bachelor of Music degree from Central Washington University, and did graduate work at the University of Colorado, Boulder. She has performed with the Opera Colorado Chorus, the Seattle Opera Chorus, and the early music ensemble Diverse Passions. She loves her job as an audio editor for a non-profit studio that records books for the blind and physically handicapped. Sue has sung with SMCC since the spring of 1997.
Micaëla Larsen Brown, Alto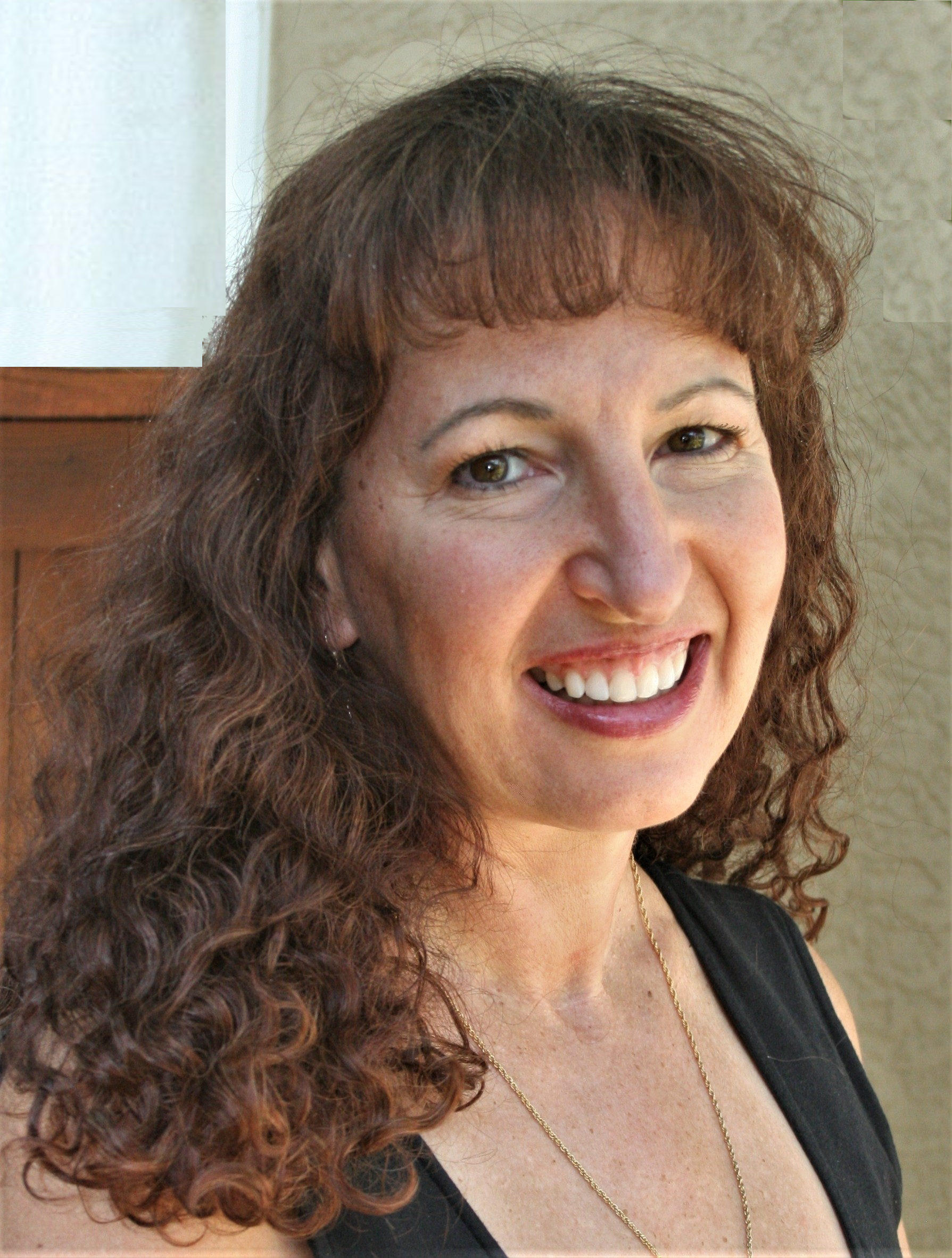 Micaëla Larsen Brown grew up singing…in India and then Denver and Brighton, Colorado. She graduated from Univ. of Sioux Falls with degrees in Music and Speech & Theater, and then lived in France for two years.  She subsequently sang several concerts in France.  She has sung with the Colorado Chorale, served as staff singer at Central Presbyterian Church and at St. John's Cathedral.  She is currently a staff singer at St. Andrew's Episcopal Church and has sung with St. Martin's Chamber Choir since 2006.  Micaëla was an elementary music teacher for 25 years.  She retired from full-time teaching to pursue several mini-careers:  teaching voice lessons, designing & sewing (...mostly drag apparel,) singing, and substitute teaching.  Micaëla also volunteers as a music therapist, singing for nursing home and hospice patients.  She has received the Rotary Teacher of the Year award and Outstanding Alumni Award from Univ. of Sioux Falls.  Micaëla and her husband, Jack golf, travel, raise rescue critters, and are currently creating a co-housing community for retirees.
Ann Marie Morgan, Alto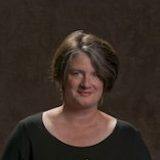 Praised by the Baltimore Sun for her "beguiling musicality," Ann Marie Morgan is a frequent guest artist on viola da gamba, and has performed in the Bach St. John and St. Matthew Passions with the Philadelphia and Minnesota Orchestras. She has been a guest at numerous Bach Festivals including Oregon, Bethlehem, and Boulder, as well as internationally in Germany, the Czech Republic and Turkey. She has performed with The Cleveland Orchestra as viola da gamba soloist in Bach's St. John Passion and in the Bach St. Matthew Passion with the Colorado and Quad Cities Symphonies. A frequent collaborator with tenor Nicholas Phan, she appeared on viol in concerts at Carnegie Hall's Weill Recital Hall, at the CRR Auditorium in Istanbul, Turkey, and in a YouTube video (on cello piccolo and viol). This season she joins him in concerts with member of Apollo's Fire. Also an accomplished baroque cellist, she is featured in flutist Joshua Smith's recording of the Bach Flute sonatas and chamber sonata from the Musical Offering. Ms Morgan has served on the Early Music faculties of the Peabody Institute of the Johns Hopkins University and at the Interlochen Center for the Arts. To see a list of recordings, watch YouTube videos and stay informed of upcoming events and news, please visit her website, stringperformer.com.
Laura Nordson, Soprano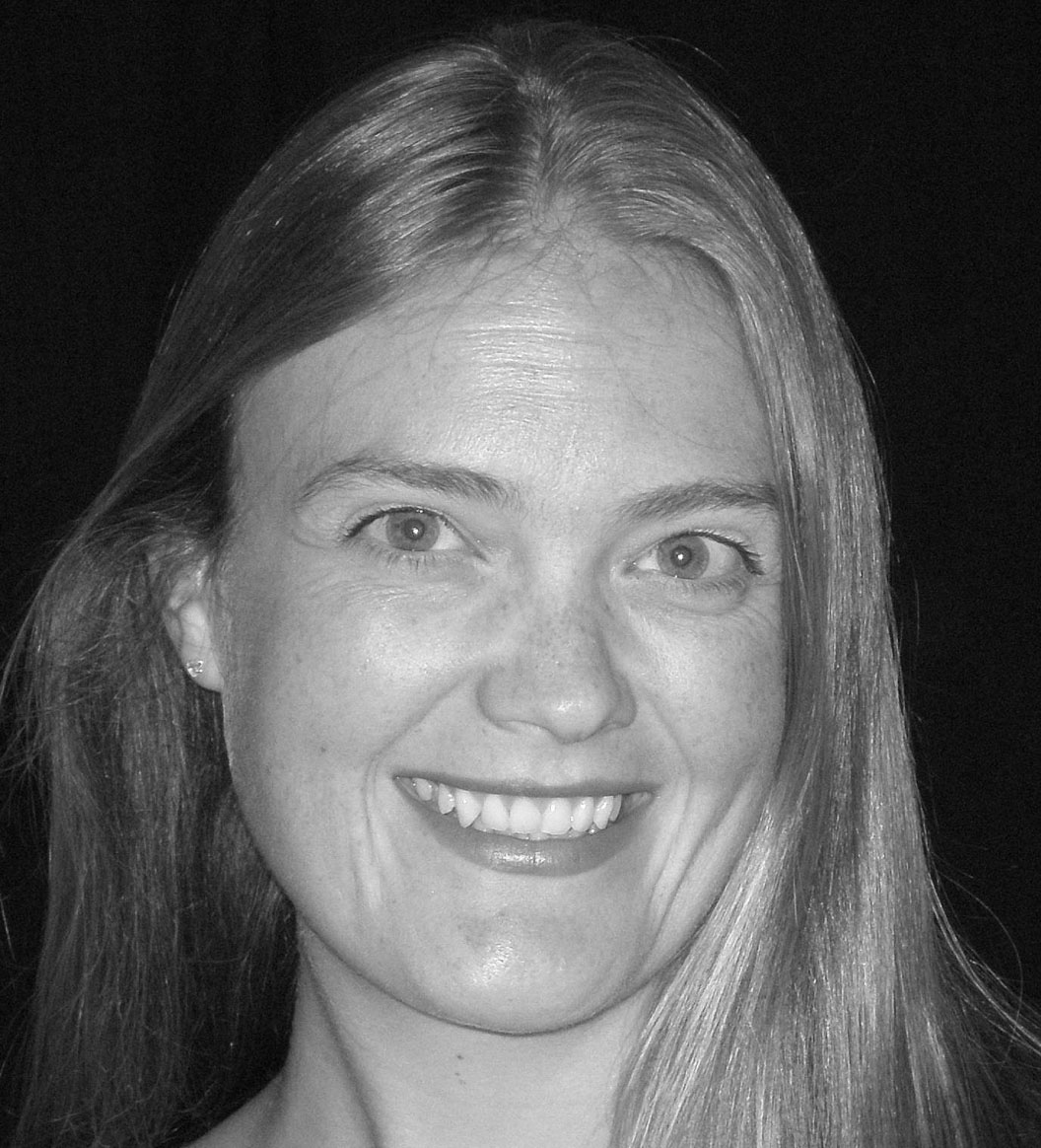 Originally from Lander, Wyoming, Laura Nordson moved to Colorado and earned a Bachelor's Degree in Vocal Music Performance from the University of Denver.  Although she enjoys singing in operas and musicals, she found her true calling teaching Music Together, an early childhood music program that she has taught since 2006.  Laura has been singing with SMCC since 2003.  She met Devin at the first rehearsal, they married in 2006, and their duet became a trio in 2013 when their son Darius was born.
Lorena Perry, Alto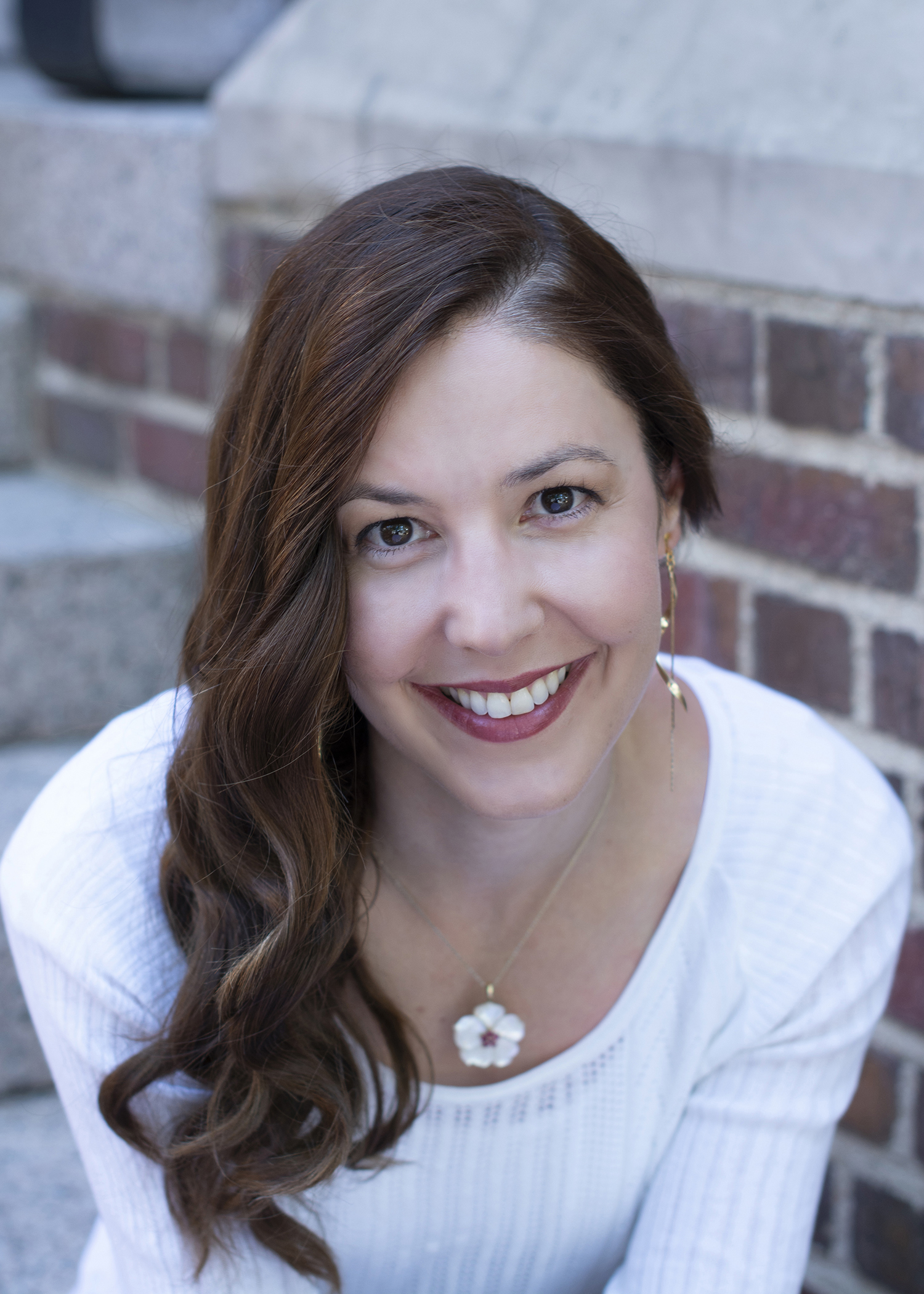 Lorena grew up in Southern California and Utah and moved to the Denver side of the Rocky Mountains in 2003. Named for an antebellum song on a Mormon Tabernacle Choir LP, it is fitting that she delights in the choral arts. Singing Ein deutsches Requiem at Chautauqua with the Colorado Music Festival set the stage for future collaborative Colorado choral adventures, including Kantorei, Colorado Saints Chorale and Orchestra, St. Martins Chamber Choir, the Aspen Music Festival, St. Andrew's Episcopal, New Hope Presbyterian, and the Baroque Chamber Orchestra of Colorado. Lorena plays violin for the Castle Rock Orchestra in her hometown where she manages a large studio, teaching voice, violin, viola, cello, piano and summer theater and fiddle camps. She is an avid skier, dancer, occasional poet, indoor/outdoor botanical collector, Douglas County School District gifted education advisor, and organizer of music programs at two Castle Rock care centers. Her magnum opus, raising four Colorado native children with her husband, Scott, is a work in progress which supplies much gaudium et lætitiam.
Leslie Remmert-Soich, Alto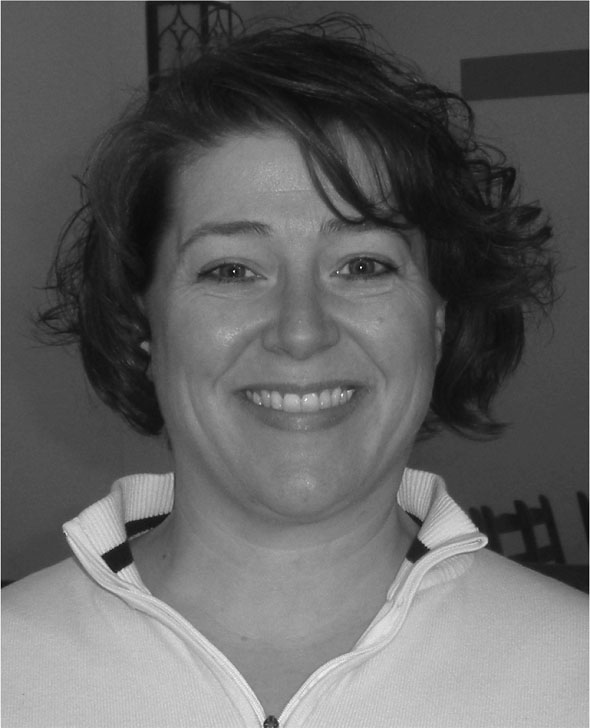 Leslie Remmert-Soich received a M. Music degree in vocal performance from the University of Colorado, Boulder. She has twice been a regional finalist in the Metropolitan Opera Auditions, and was the third prize winner in the Meistersinger Competition in Graz, Austria. She is active throughout the Front Range on both the opera and concert stages, including performances with Opera Colorado, Central City Opera, Boulder Philharmonic and Baroque Chamber Orchestra of Colorado. Ms. Soich is also a sought-after vocal coach with an active private studio and a busy teaching schedule in the Music & Entertainment Industry Studies program at the University of Colorado, Denver.
Kathleen Schmidt, Alto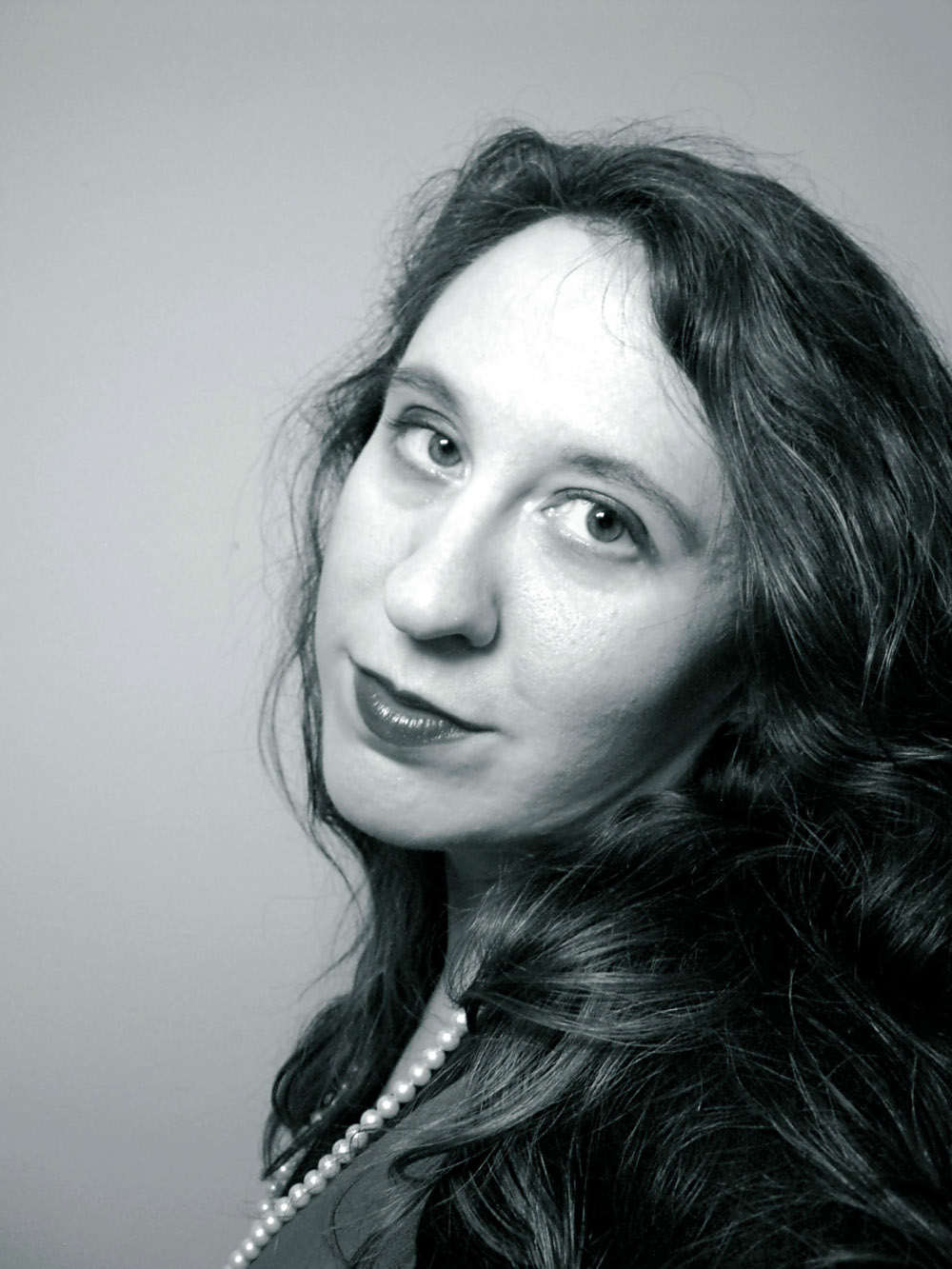 Kathleen Schmidt is a lyric mezzo-soprano specializing in medieval chant, Renaissance polyphony, and Baroque opera and oratorio, and is Artistic Director for the Denver Early Music Consort. She frequently performs as a soloist in concert with ensembles such as the Baroque Chamber Orchestra of Colorado, and sings in regional professional choirs such as the Evans Choir and St. Martin's Chamber Choir (for whom she recently served as interim general manager). She currently works as music assistant at Trinity United Methodist Church, managing their numerous large ensembles, and she teaches voice at East High School and the Stephenotto School of Music. Kathleen has designed curricular programs of early music for grade-school education outreach at the request of the Colorado Symphony Orchestra, and has performed and led classroom presentations at several Denver-area public schools on the Symphony's behalf. She holds a Master of Music-Voice degree from the Peabody Institute of the Johns Hopkins University, where she specialized in early music study. Upcoming appearances include a January 2019 collaboration with the Denver Art Song Project and the Denver Early Music Consort, and a staged performance of Carmina Burana in April 2019 with the Colorado Ballet and Evans Choir.
Karissa Swanson, Alto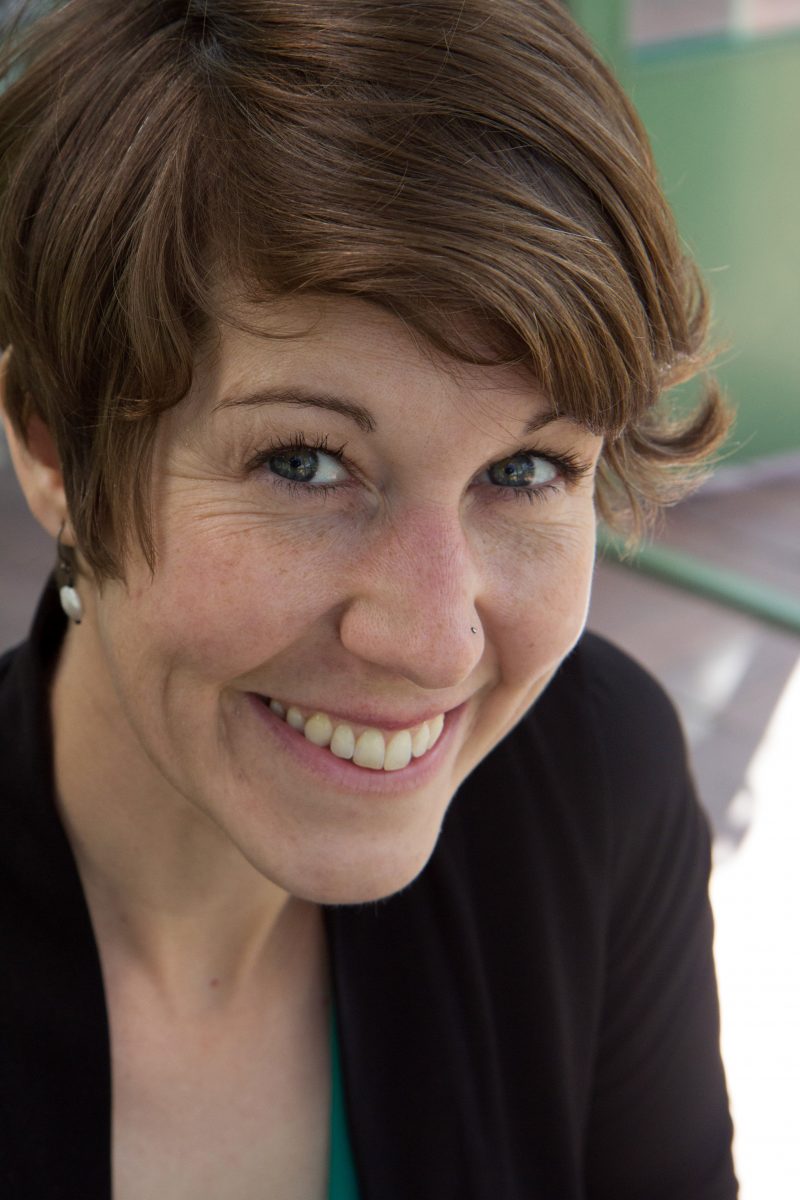 Karissa Swanson is an active musician and music educator in the Denver Area. Karissa teaches general and vocal music in Denver Public Schools, and has been teaching music for 14 years. Prior to joining St. Martin's Chamber choir in 2011, Karissa sang with Denver-based Cantorei, and before that with the St. Olaf Choir while a music education student. Karissa is a co-founding member of and performs with Falling For Annie, a local female folk trio that specializes in vocal harmonies sung a cappella or accompanied by banjo, guitar, ukulele, cello, piano, and percussion. When she's not making music or teaching, Karissa loves adventures on her live aboard sailboat, mountain biking, creating delicious vegan meals, running, practicing yoga, and creating.
Jessica Sweet, Alto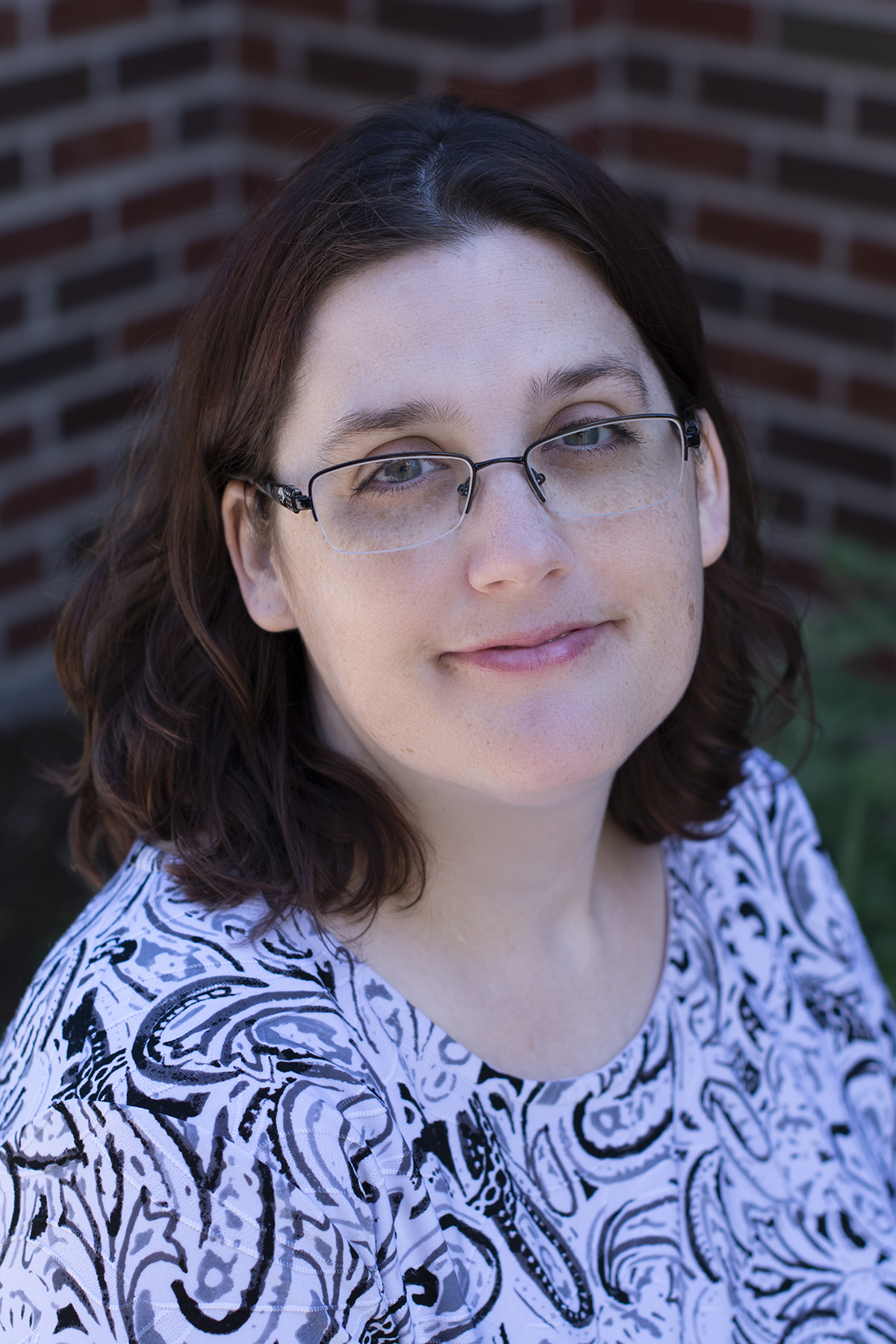 Jessica Sweet first sang with St. Martin's Chamber Choir as a singer intern while a student at Metropolitan State University of Denver. In addition to signing with St. Martin's, she also performs with the Denver Pro Chorale, leads the Carmody Community Choir, and teaches middle school choir in Jefferson County. Jessica has experience throughout Colorado as a singer, accompanist, director and vocal coach. She lives in Lakewood with her father, son and two cats.
Emma Tebbe, Alto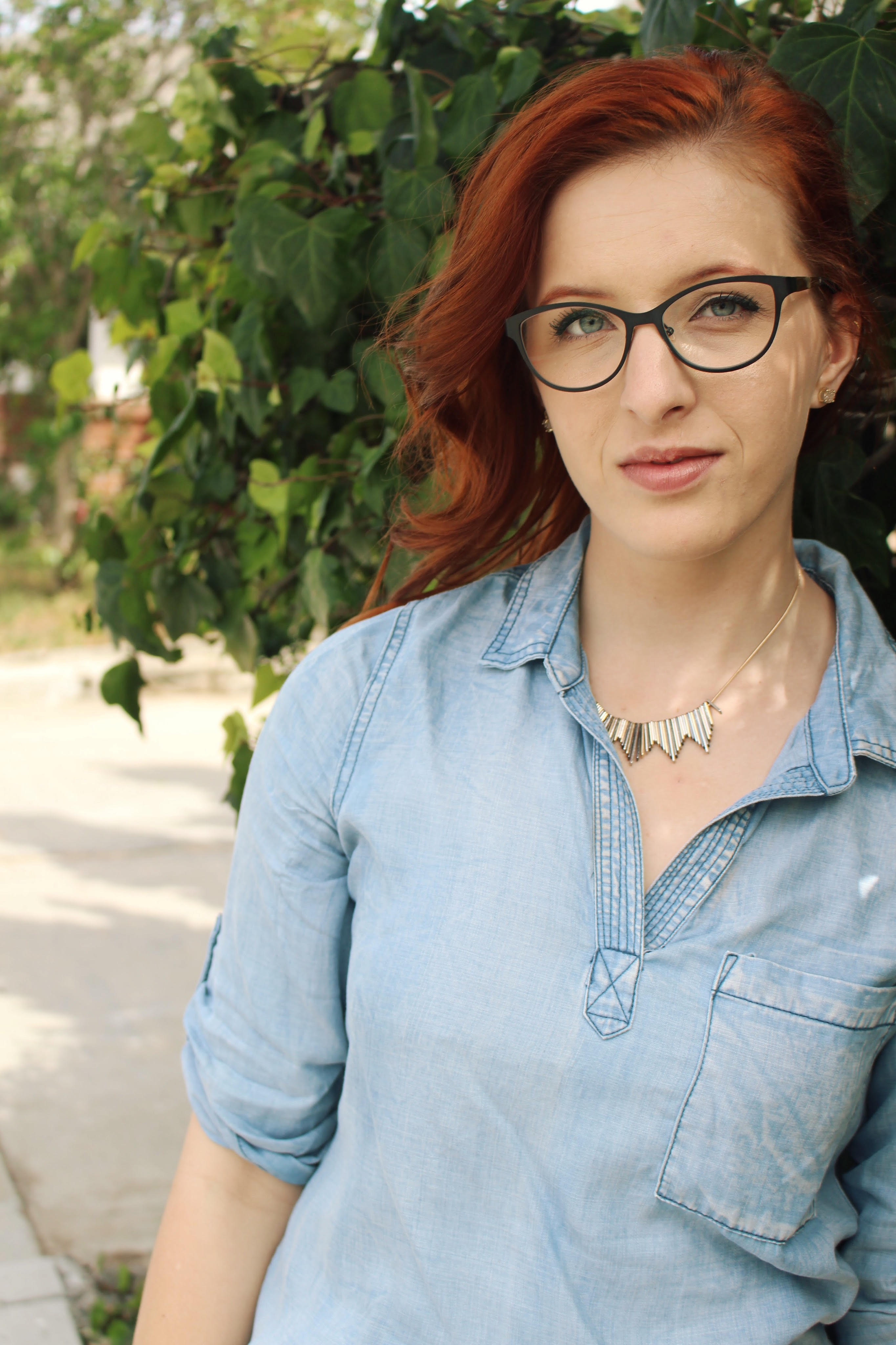 Hailing from Greenwich, CT, Emma began singing with the St. Cecilia Choir of Girls at Christ Church Greenwich from the age of 8. She received her degree in Economics from Pomona College, where she sang with the Pomona College Choir, the Glee Club, and Women's Blue and White, an all-women accapella group. More recently, Emma has sung with Sacra Profana, the Pro Arte Voices, and City Opera, all based in San Diego, CA, and moved to Denver in October. When she's not singing, Emma works as a Data Analyst at a local tech startup.
Allie Tyler, soprano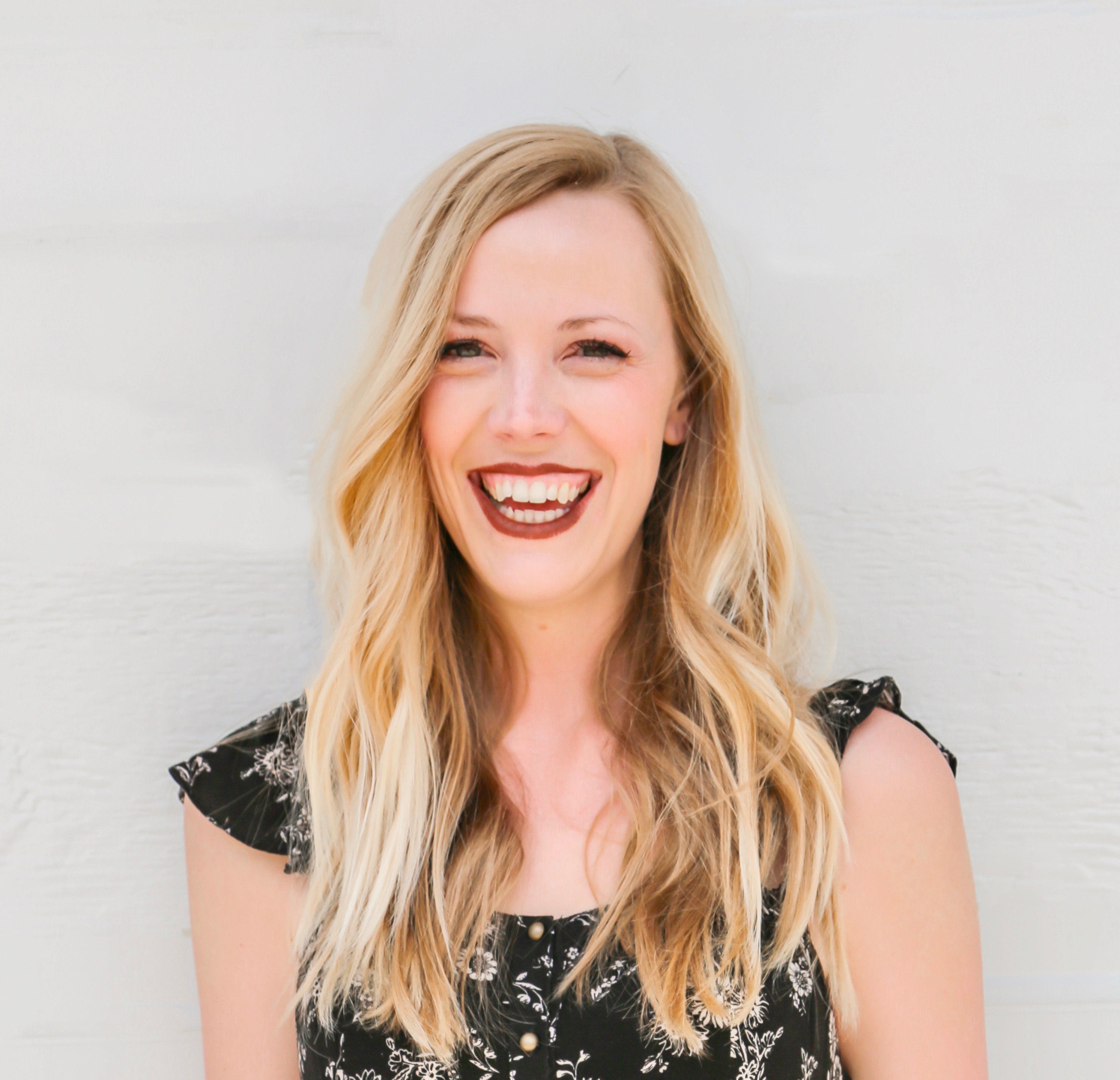 A California born and bred soprano, Allie Tyler is a heavily sought after vocal artist who believes whole heartedly in the sanctity of music as a whole, rather than identifying as an artist with a specific genre. She received her Masters in Music from USC with a split emphasis between classical & contemporary vocal arts. Allie has performed the soprano solos of Haydn's Creation, Bach's St. John Passion, Handel's Messiah, Schubert's Mass in G, and Faure's Requiem, performing with the Los Angeles Philharmonic and Pacific Symphony, among many others.
Allie now resides in Golden, CO where she sings with Denver's St. Martin's Chamber Choir, Boulder's Are Nova Choir, and makes special appearances as a soloist for a variety of events. Teaching singing as a self care tool, Allie is a Voice Empowerment Coach offering 1:1 coaching and group workshops in the Front Range area.
Meredith Wilder, Alto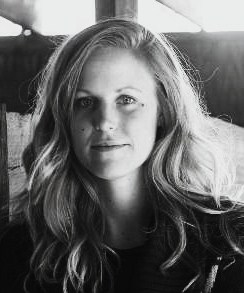 "Meredith Wilder moved to Colorado in 2016. From 2011 to 2016 she sang with Polyphony: Voices of New Mexico and was a section leader at St. John's Cathedral in Albuquerque. She was the soprano section leader for Boulder's Ars Nova Singers from 2016-2018. Her main focus from 2011 to 2015 was writing, recording, and touring with her folk-rock trio Wildewood. She has been a studio vocalist since 2007 and has recorded vocals on many Americana albums from the Southwest. Wilder taught privately for over five years at studios including Rock 101 NM in Albuquerque and Parlando in Boulder and now runs her own home studio in Louisville. Summer 2017 she was an artist in residence at the Helene Wurlitzer Foundation in Taos, NM where she wrote and recorded new and original music. She first joined St. Martin's for the Sound the Trumpet: Bruckner and Jongen concert in May 2017 and is thrilled to return to the choir."
Catherine Williams, Alto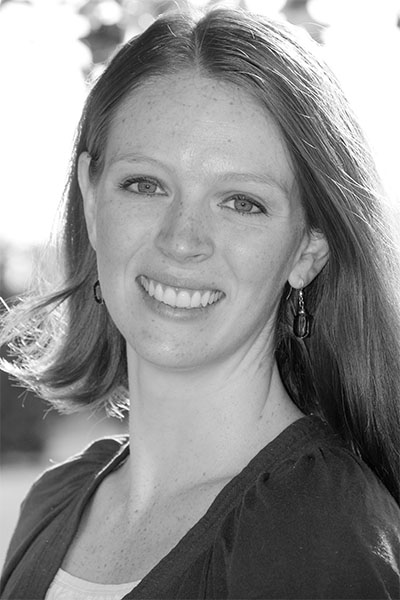 Catherine (Cat) Williams is thrilled to be a part of Saint Martin's Chamber Choir. Catherine also sings in the Denver Pro Chorale. She recently completed her Bachelor of Arts degree with an emphasis in piano from Metropolitan State University of Denver. She was born and raised in Aurora, Colorado. After marrying her own piano student Aaron, Catherine has been teaching private piano lessons for over five years! She also serves as the president of the Aurora Music Teacher's Association.
Laura Williams, Alto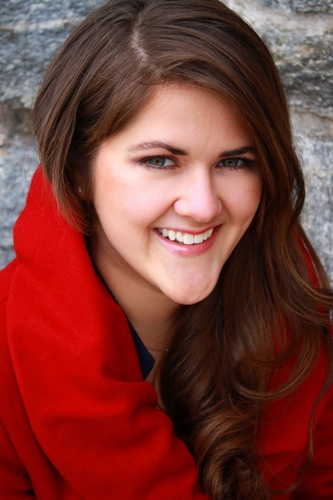 Laura Williams moved to Colorado from the Southeast 10 years ago begin her MM at CU Boulder. After graduating she went on to study Vocology with the National Center for Voice and Speech and now works as a Singing Voice Specialist. She is currently an Adjunct Voice Faculty at CU Denver and has recently also served on the Voice Faculty at UNC Greeley.  Laura has enjoyed performing with the International Bachakademie in Stuttgart and Weimar, Germany under Helmut Rilling and has toured in Chile and Tunisia  In Colorado, Laura frequently sings with the Colorado Bach Ensemble, the Anima Chamber ensemble, and has performed as a soloist with the  Alpine Chorale, Cantabile, Rocky Mountain Chorale and with Boulder's Messiah-Sing-Along. She also has a West Highland Terrier with a big attitude named Harvey.
David Yang, Countertenor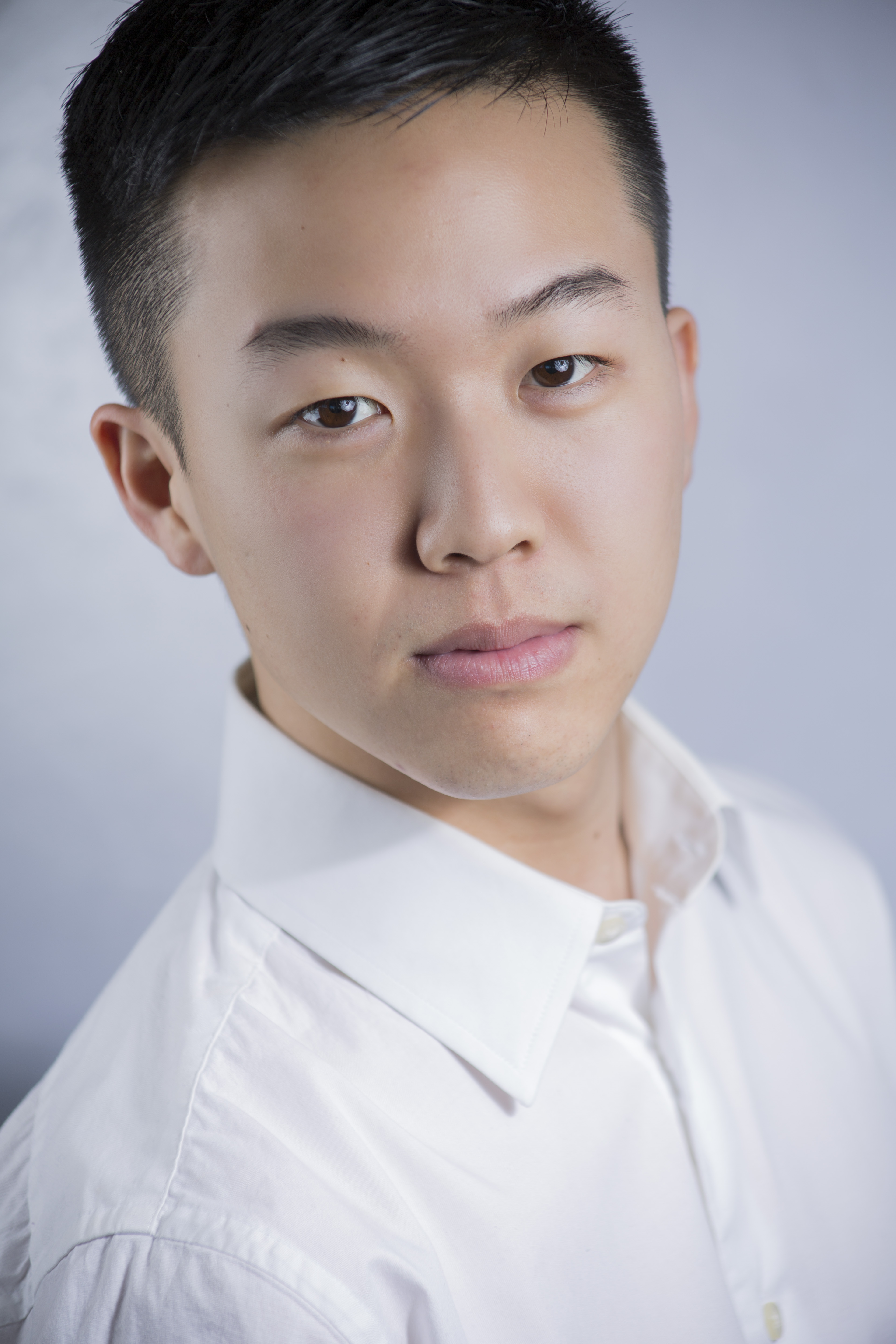 David Yang is a pianist and countertenor in the Denver area. He currently serves as the Director of Music and Liturgy at Christ the King Church in Evergreen.  A Los Angeles native, David holds a Bachelor of Music degree in Piano Performance from the Thornton School of Music.  Solo performances have included Britten's Cantata Misericordium under Maestro James Conlon during the Britten 100 centenary celebration and the solo movement of Bernstein's Chichester Psalms as part of Saint James' In Concert at Saint James Episcopal Cathedral, Los Angeles.
Matthew Bentley, Tenor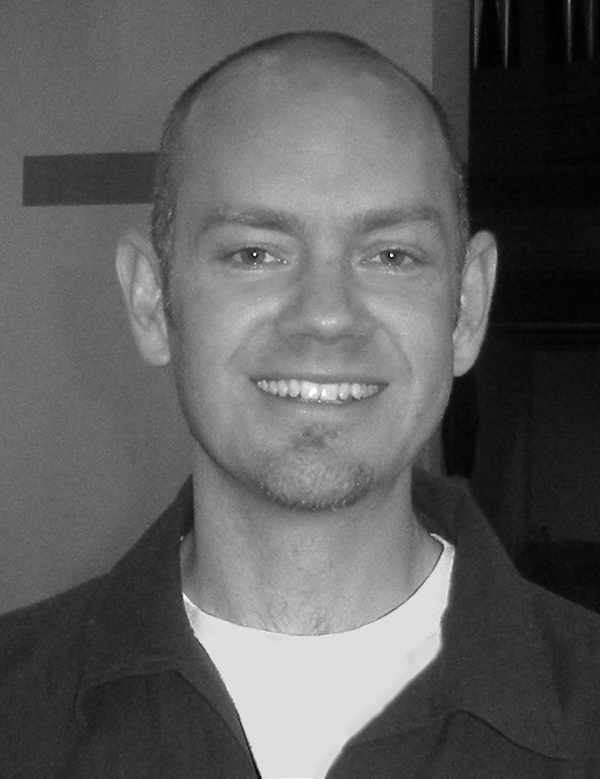 Matthew Bentley grew up in a musical family playing the piano and the cello. He is a staff singer at St. Andrew's Episcopal Church and teaches Spanish at Kent Denver School, where he holds the Jane Horn Distinguished Teaching Chair. Matt graduated summa cum laude from BYU and holds a doctorate in Spanish Literature from the University of Virginia. He lives in the Baker neighborhood with his partner, Frank.
Joey Costanza, Tenor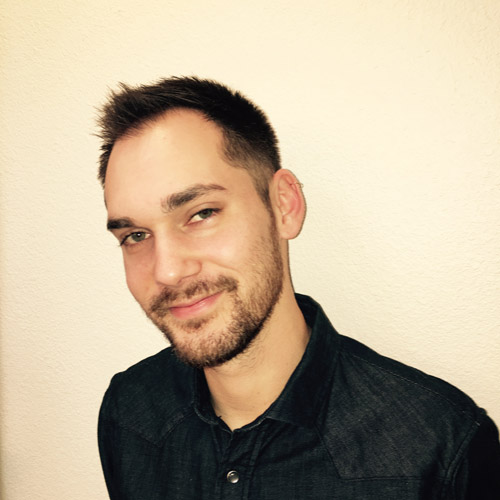 Joey Costanza was born and raised in Pueblo, Colorado. Joey attended the Metropolitan State University of Denver where he received a Bachelor of Music Education degree. His years at MSUD were filled with many opportunities and successes. Joey was the student chapter president of the American Choral Directors association for two years. He was also given the opportunity to be a student conductor for MSU's Choral and Men's choir. Joey recently performed as Tyler in Tyler's Suite with Harmony Choral under the direction of Timothy Seelig. Joey is currently a K-8 music teacher at the Colorado STEM academy where he gets to live his dream of sharing the passion of music with his students. In his free time, Joey loves spending time with his husband Connor, and enjoys camping in the Rocky Mountains as much as possible. Joey has been a member of St. Martin's Chamber choir since 2016.
Brock Erickson, Tenor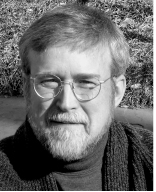 Brock Erickson received his Bachelor of Music in Music Education from Kent State University (Ohio) and studied music composition at the University of Denver's Lamont School of Music. In addition to his choral singing he played flute and saxophone in numerous classical and jazz ensembles.  Brock was a staff singer at Washington Park UMC, University Park UMC and St. Andrew's Episcopal churches. He was a frequent performer with the early music ensemble Diverse Passions, and has sung with the Colorado Music Festival, The Playground Ensemble, and the Evans Choir.  Brock began singing with St. Martin's Chamber Choir in 1996, served on its Board of Directors for eight years and was the choir's Executive Director from 2004 until 2010.  He is currently a software support representative for Epicor Software.
Daniel Hutchings, Tenor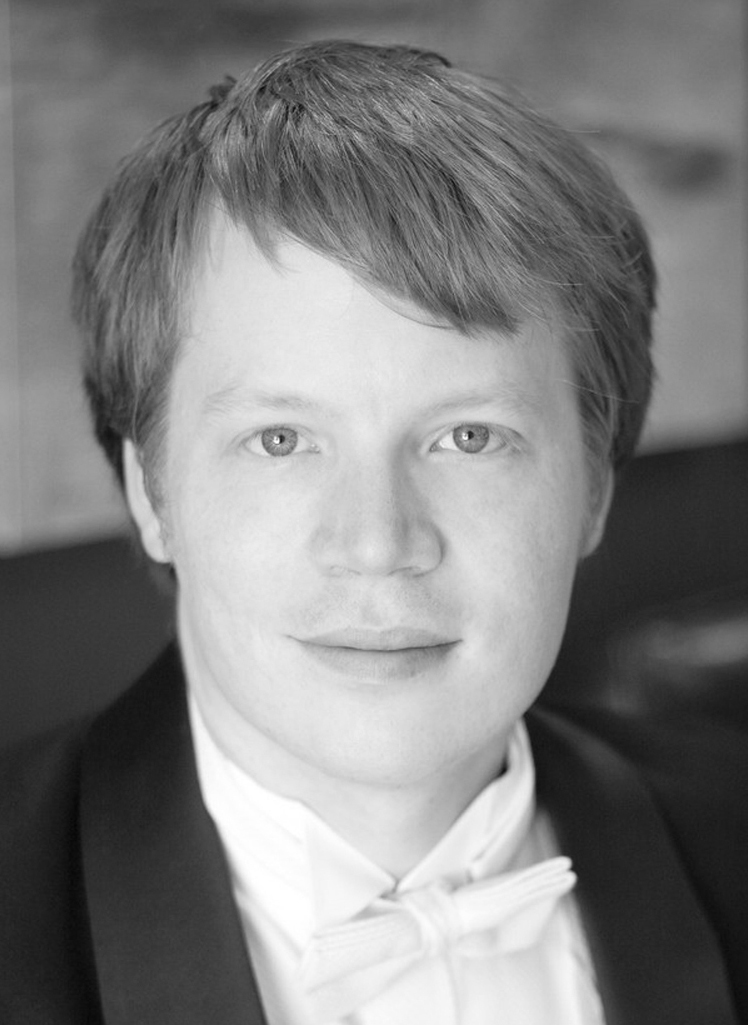 Daniel Hutchings received his BM in Vocal Performance from the Oberlin Conservatory of Music. A recent arrival in Colorado, Daniel has been a fixture of the San Francisco Bay Area music scene for nearly a decade. He is a regular performer with American Bach Soloists, Philharmonia Baroque, and Magnificat, and has recently appeared as a soloist in Bach's St. Matthew Passion, St. John Passion, and B-minor mass, Monteverdi's Vespers, and various works by Vivaldi, Charpentier and others. He has sung in many performances of the Bach cantatas, especially with the San Francisco Bach Choir. When not singing, he can often be found programming computers in the nearest cafe.
Patrick Knaubert, Tenor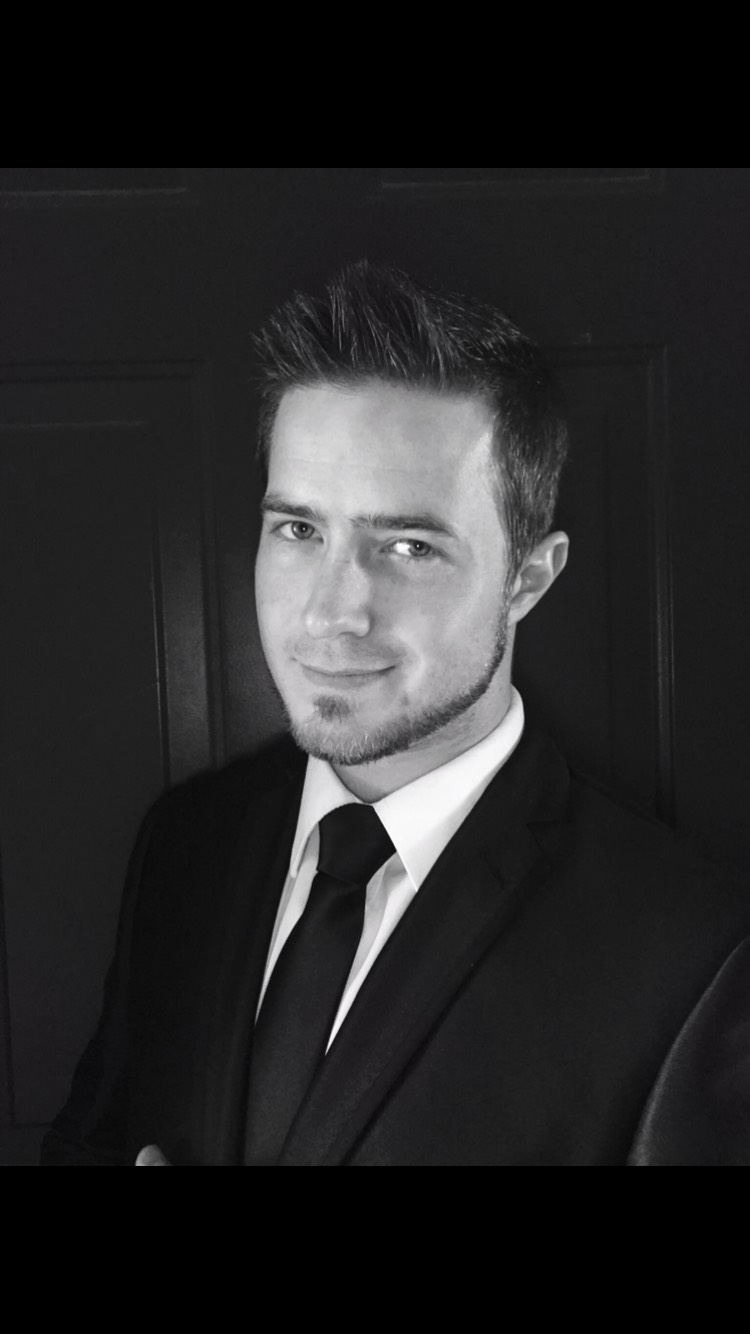 Patrick Knaubert is 27 years old. Born in Grand Rapids, Minnesota, and the youngest of his four siblings. Patrick has been pursuing a life of music, & arts since 6th grade. Growing up surrounded by music, he started singing a five years old. Whether it was with his family, or with the praise band at church, Patrick always loved sharing his God-given gift. He started his college journey at Metroplitan University of Denver, but after one semester he transferred to Southwestern Adventist University in Keene, Texas. It was there that he began studying voice with Jonathan Wall. For two years, Mr. Knaubert toured with the university choral groups to Puerto Rico, the Czech Republic, Bratislava, and Salzburg. He decided to move to Cleveland to complete his studies. At Cleveland State University, he studied voice with Elizabeth Unis Chesko, until her retirement, and completed his vocal studies with Eileen Moore. He graduated with honors, having earned a Bachelor of Arts in vocal performance. While in Cleveland, Patrick was granted scholarship to sing with the CSU choirs. He also sang with the choir of Saint John's Catholic Church, the Cleveland Chamber Choir, Singers Club of Cleveland, and the Cleveland Orchestra Chorus. He often sings with himself in his home recording studio. Now, he is happy to be back in Colorado, working as an Entrepreneur, and singing yet again with another fantastic group, Saint Martins Chamber Choir. Incredibly grateful for every opportunity that he's had, Patrick wouldn't be here today without the love, and support of his family and friends.
Matthew Lea, Tenor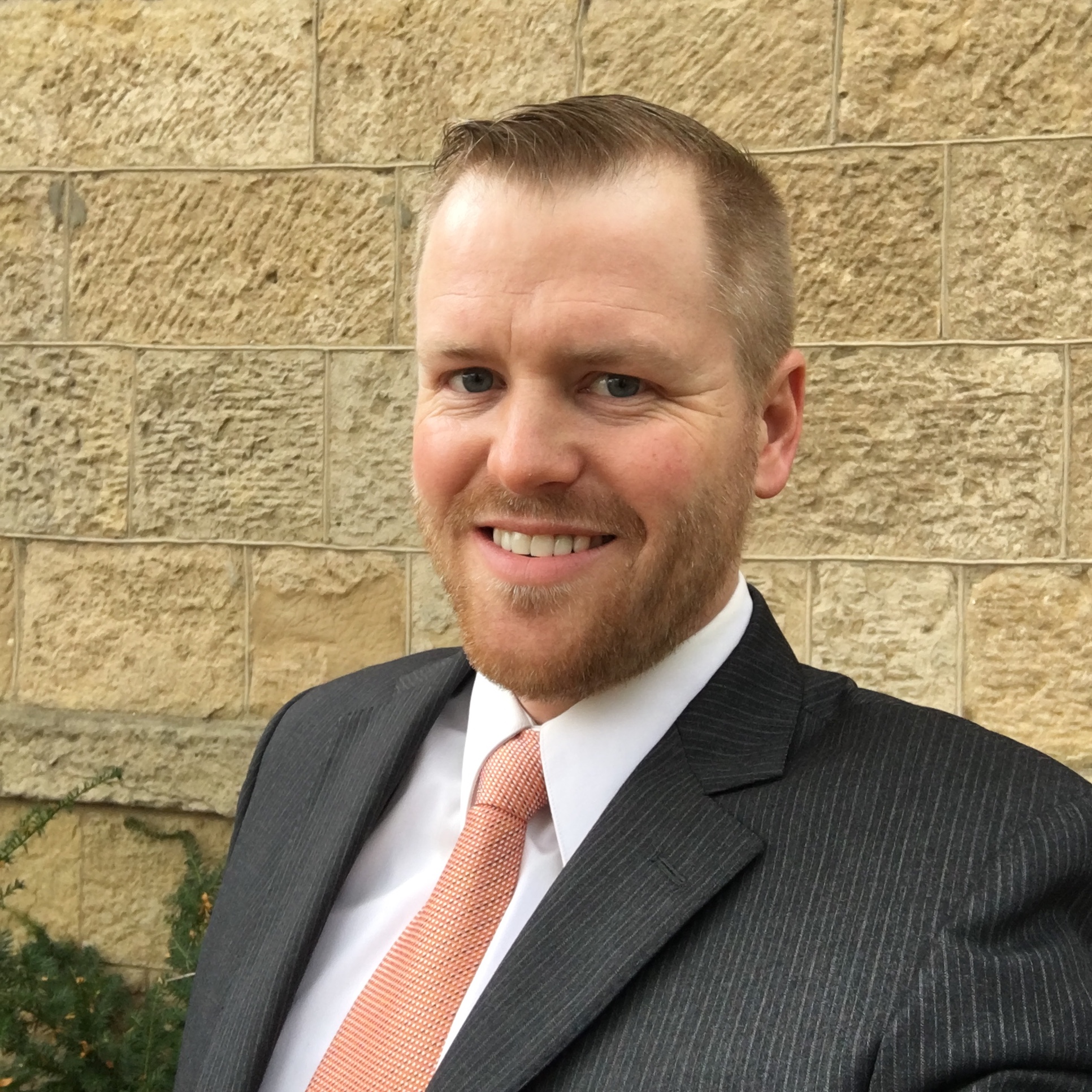 Hailing from Wisconsin, Matthew Lea is a lifelong singer and performer. Matthew sang with the Concert Choir at the University of Wisconsin–Madison while pursuing a B.S. in Biochemistry. After graduation, he went on to perform with numerous other groups in the Badger State including the Madison Chamber Choir, Madison Choral Project and Madison Opera. In 2018, Matthew relocated to Denver where he now enjoys singing with St. Martin's Chamber Choir and working in IT Project Management. He is also a staff singer at St. Andrew's Episcopal Church.
Taylor Martin, Tenor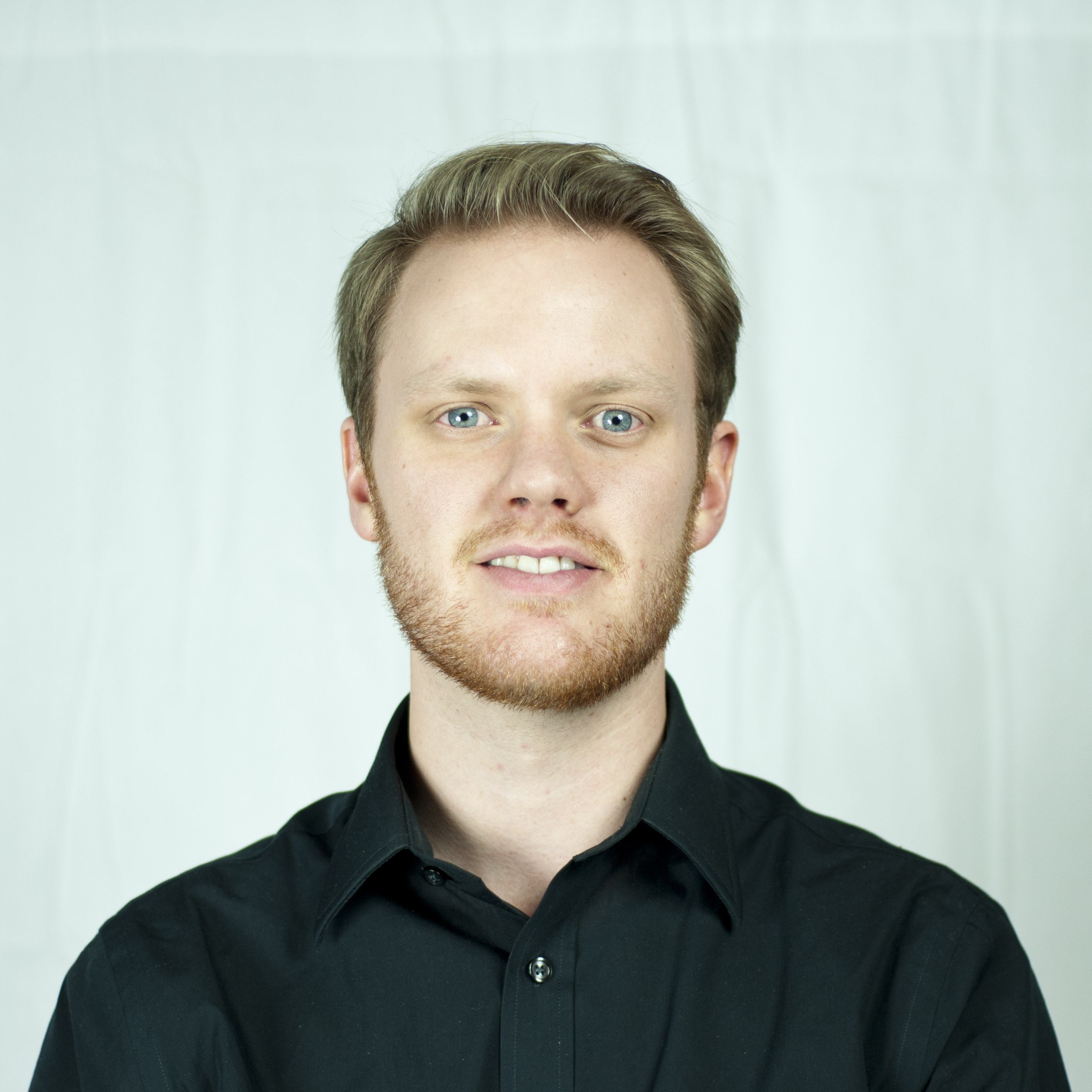 Taylor Martin is an active conductor and educator in the Greater Denver Area. Since earning his Master's of Music in Choral Conducting from the University of Denver's Lamont School of Music in 2014, Taylor has been appointed Staff Conductor for the Colorado Symphony Chorus, and has also continued his work as a Choral Teaching Artist for the non-profit El Sistema Colorado. Taylor also joined the music staff at Montview Presbyterian as Associate Minister of Music for Youth and Children in 2014, and works as a clinician with area high school and elementary school choirs. Taylor is entering his fourth year with St. Martin's, after joining as the Mark Sheldon Conducting Intern in 2012. In 2013 Taylor spearheaded The ReSound Singers, an outreach program with St. Martin's that offers choral programs to Denver's populations affected by homelessness.
Devin Nordson, Tenor
Devin Nordson was born in Minneapolis and has been singing in choirs for most of his life.  He received a BA in Sociology and Humanities from the University of MN, and an MA in Political Science from the University of Hawai'i.  He has sung with many excellent choirs, including the Plymouth Music Series under Phillip Brunelle, Musikanten under Kerry Krebill, the Hawai'i Vocal Arts Ensemble, and Boulder's Ars Nova Singers.  He has been a singer for SMCC since 2001 and works at CU Boulder as an Academic Advisor.  Laura and Devin had a son in April 2013, but Darius isn't quite ready to audition for the choir just yet.
Raymond Ortiz, Tenor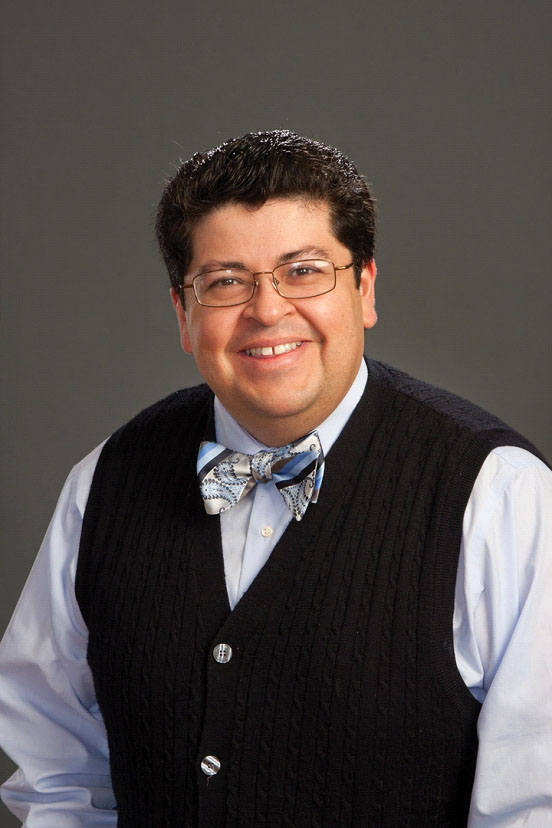 Raymond Ortiz holds a Bachelor's Degree in Music Education from Benedictine College and a Master's Degree in Vocal Performance from Arizona State University. He has been singing with St. Martin's since 2007. He is also Director of Music at Pax Christi Catholic Church in Littleton. Prior to moving to Colorado, Raymond livedin Kansas City, where he sang with the internationally acclaimed Kansas City Chorale under the direction of Charles Bruffy. Raymond performed as a soloist with several groups including the Kansas City Symphony and the Liberty Symphony. Raymond also served as Director for Music and Liturgy for Our Lady of the Presentation Church and director and co-founder of the Lee's Summit Chorale, which was invited to perform at Carnegie Hall in June 2007.  Raymond lives in Denver with his wife Holly and six children Molly, Abigail, Lucas, Margaret, Ruth and David.
Jesse O'Shell, Tenor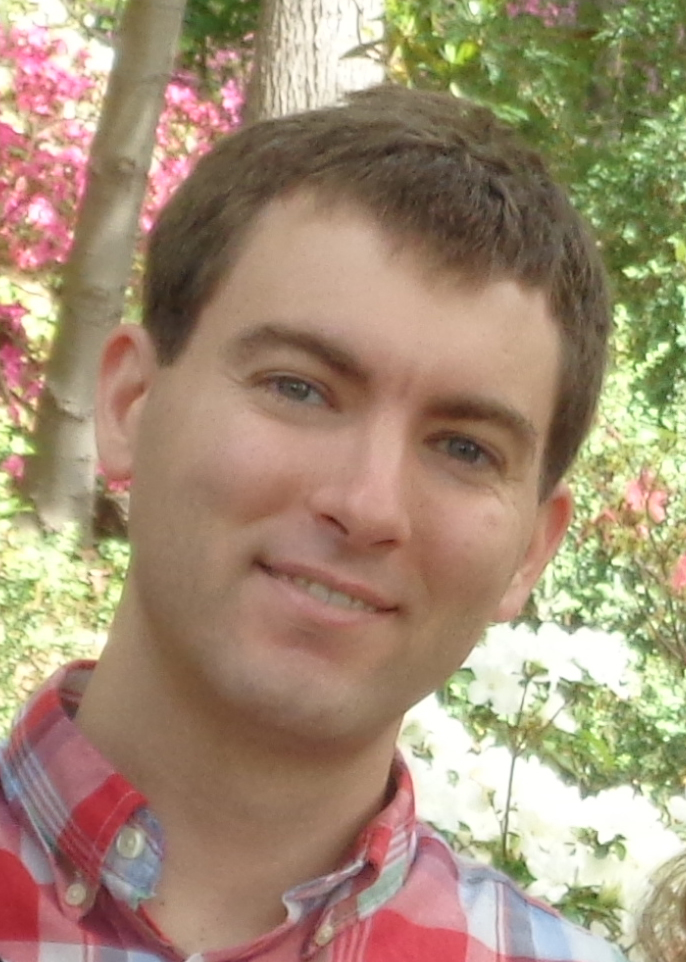 Jesse O'Shell holds a Bachelor of Music degree in voice and violin performance from the Lamont School of Music at the University of Denver, where his primary teachers were Larry Glenn, James Maurer and Dr. Catherine Sailer. He has performed with numerous ensembles in Colorado, and with the Santa Fe Desert Chorale and Santa Fe Pro Musica in New Mexico. Jesse has been a soloist with St. Martin's, the Cherry Creek Chorale, the Lamont Symphony Orchestra, the St. Mary Baroque Orchestra, and the Baroque Chamber Orchestra of Colorado, among others. He has recorded with several groups, but is particularly fond of his 2013 recording "The Church Year in Hymns". Currently Jesse works in payroll, helps with the music at Hope Lutheran Church in Aurora, and enjoys spending time with his wife Joy and children Faith, Ryan, and Molly.
Bob Reynolds, Tenor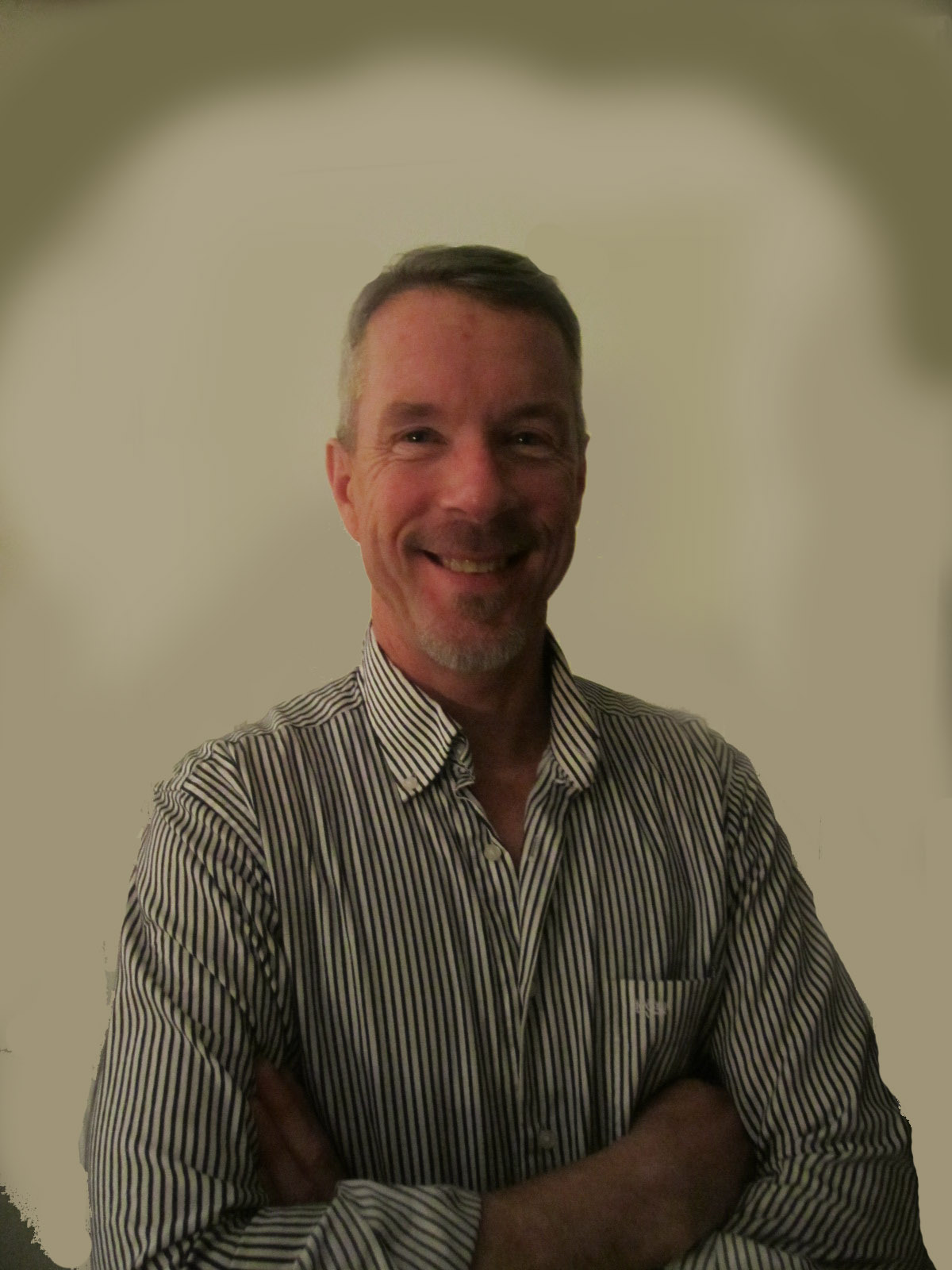 Bob Reynolds hails from the Washington, D.C. area. He has a degree in Asian Studies from the University of Virginia. In the last 30 years, he has sung with a number of professional church and concert choirs, including the Washington Bach Consort, the Palestrina Choir, the Early English Ensemble, the American Vocal Ensemble, the Woodley Ensemble, Musikanten and Chantry. Since moving to Denver in 2011, Bob has sung for Saint John's Cathedral, and St. Martin's Chamber Choir, has performed the Duruflé and Mozart Requiems and is a founding member of Seicento, a Boulder-based choir specializing in 17th-century choral music. Bob has been a copy editor and a writer, and has taught English as a second language (ESL). Among Bob's ESL experiences was a year teaching reading and writing to 60 young adults in Turkey.
Rick Wheeler, Tenor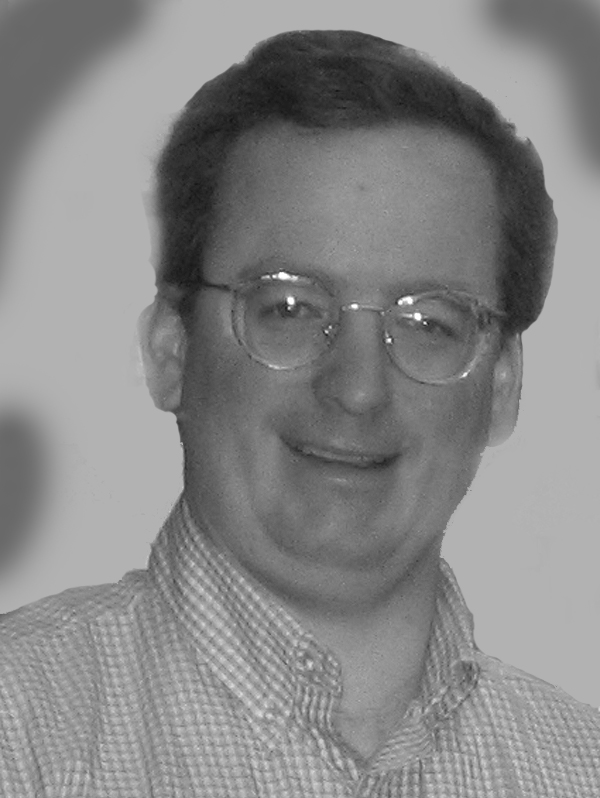 Rick attended Westminster Choir College in Princeton, New Jersey. He studied privately with Alan Held in New York, and with Dr. Walter Bahn of Catholic University developed his understanding of renaissance choral music and his expertise in Gregorian Chant.  He performed in New York for six years as a choir member and section leader with several professional choral groups including the Westminster Choir and the Kent Singers, and has sung under the direction of Simon Carrington, Riccardo Muti, Robert Shaw and Leonard Bernstein. In Spokane, Washington area Rick was the founder and music director of the River City Chamber Singers. He was a member for two years of Male Ensemble Northwest in Washington State, and in Colorado sang with the Ars Nova Singers for 12 years. Rick is currently in his 8th season with St. Martin's Chamber Choir and was chosen out of dozens of archdiocesan musicians to be associate director of music for the inception ceremony of Archbishop Samuel Aquila. Rick is the Music Director of Our Lady of Mount Carmel Parish in Littleton and the Artistic Director of the Vittoria Ensemble. He considers his greatest achievement to be his marriage to his beautiful wife Anna and his eight wonderful children.
Westin Sorrel, Tenor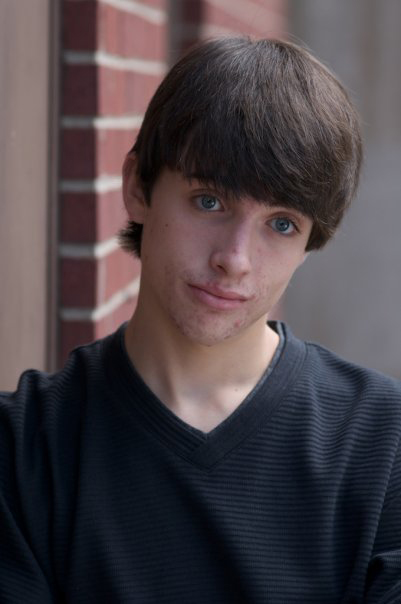 Westin Sorrel is currently the Director of Choral Music at Dakota Ridge High School. He earned his Bachelors of Music degree from the School of Music at Colorado State University where he studied Vocal Music Education following the Performance Enhancement Track. During his time at CSU, Westin sang with the CSU Chamber Choir, University Chorus, Men's Chorus and the Charles and Reta Ralph Opera Center with which he held several lead roles. He also spent three years singing with the Fort Collins community group Laudamus Chamber Chorale. While at CSU, Westin was involved with the Collegiate National Association for Music Educators, the Student National Association for Teachers of Singing and the American Choral Directors' Association. In the summer of 2015, Westin had the honor of spending two weeks in Italy at the Sarteano Chamber Choral Conducting Workshop, where he worked with world-renowned conductor Simon Carrington. In addition to singing with St. Martin's Chamber Choir, Westin sings with Colorado Bach Ensemble and Anima Chamber Ensemble and is the assistant conductor of the Bethany Lutheran Chancel Choir.
Brian Stone, Tenor
Brian Stone received his Bachelor of Music in voice performance from the University of Puget Sound in 2008 and his Master of Music in choral conducting from the University of Colorado Boulder in 2011. After four years teaching high school, most recently at Denver East High School, he has returned to CU to pursue a Doctor of Musical Arts degree in choral conducting and literature. At CU, Brian co-directs the Collegiate Chorale and directs the vocal jazz ensembles. Brian began singing in St. Martin's Chamber Choir in the 2009-10 season. In that same season, Brian served as St. Martin's Mark Sheldon Conducting Intern. Brian has also performed with Anima Chamber Ensemble, and the Evans Choir. As a conductor, Brian serves as Music Director of Cantabile Singers, a community ensemble in Boulder, and at Choir Director at First Unitarian Society of Denver. When not teaching or singing, Brian can be found camping, skiing, fly-fishing and relaxing with his lovely wife, Emily, and lovable handful of a dog, Bear.
John Bosick, Bass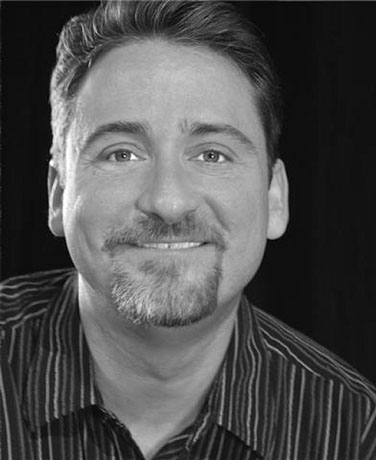 John was born in Big Spring, Texas, where his father was stationed as a pilot at Webb Air Force Base. After time in Arizona, New Mexico and Lakenheath, England, he spent the rest of his childhood in Black Forest, Colorado, after his father's retirement from the Air Force.  John moved to Boston to receive his education in vocal performance at New England Conservatory and opera studies at the Longy School of Music in Cambridge, Massachusetts. A former member of the Opera Company of Boston, he has worked as music director, organist, and soloist for several churches and synagogues in Boston, New York City and Denver. He has performed in productions at Boulder's Dinner Theatre and has also played keyboards in their orchestra. Currently, John is principal accompanist for Harmony: a Colorado chorale, and he is president of the St. Martin's Board of Directors.
Tony Domenick, Bass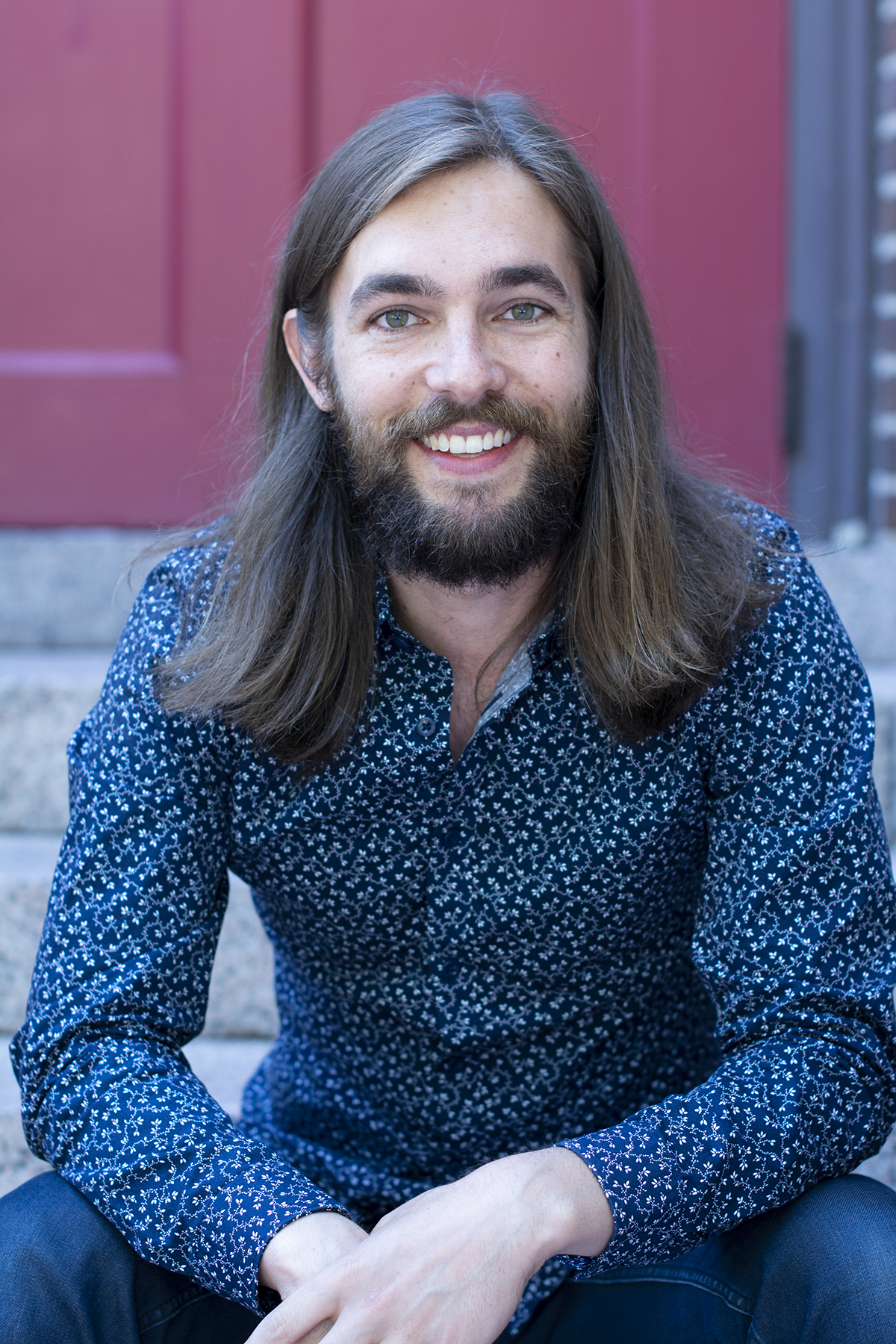 Tony Domenick is a performer, teacher, conductor, and composer from Denver, Colorado. He performs with choirs, rock bands, improv troupes, at weddings and funerals; teaches private voice, piano, song writing, and music theory lessons; and composes choral music, songs of many genres, and chamber music. Tony embraces music as a language, and he loves to help others become fluent. When Tony is not making music, he is making spicy burritos, reading philosophy, hiking with his partner Kelsie, over-analyzing the economic implications of board games, and meditating.
Kenneth Donahue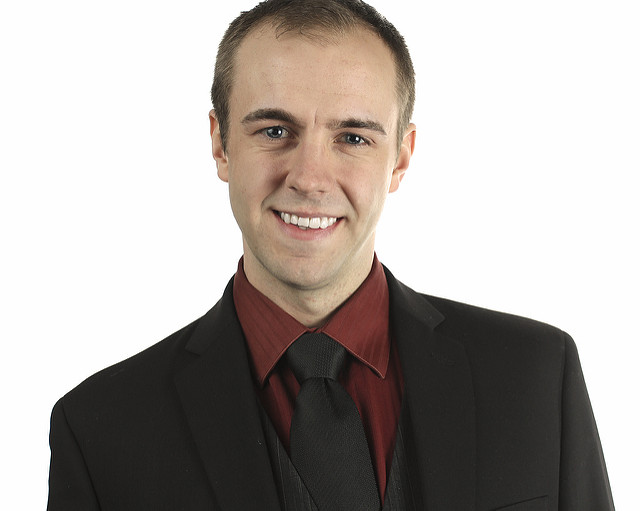 KENNETH DONAHUE, BASS, has performed as a soloist with numerous organizations in the Denver-Boulder area. He currently sings with St. Martin's Chamber Choir and the St. John's Cathedral Choir. At the University of Colorado he has sung in the Eklund Opera Program and the New Opera Workshop (CU Now).   He has also performed with the Colorado Music Festival, Seicento Baroque Ensemble, Happy Hour Chamber Concerts, Cathedral Choir and Orchestra of St. John's Denver, Denver Early Music Ensemble, Denver Opera Collective, and the Baroque Chamber Orchestra of Colorado. Mr. Donahue came from South Dakota to Boulder in 2009 to study with Patrick Mason and complete his Bachelor of Music degree at the University of Colorado Boulder.
David Farwig, Bass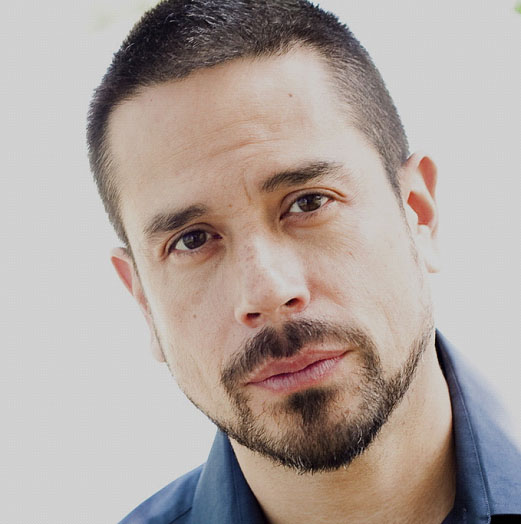 David Farwig has been hailed as a lyric baritone with a unique and beautiful sound, unsurpassed clarity, flexibility, and deep expressivity. Whether in oratorio or recital, he is at home bringing a full range of styles to the stage.  As a professional solo and choral artist, he has performed with various companies throughout the U.S. and Europe including the US Air Force Singing Sergeants, the Carmel, Oregon and Victoria Bach Festivals, the Santa Fe Opera, the Baroque Chamber Orchestra of Colorado, the Santa Fe Desert Chorale, Choral Arts Seattle, the Santa Fe Symphony, Seraphic Fire, and Tucson Chamber Artists.  Farwig was nominated for the Austin Critics Table Award for his solo work in Robert Kyr's A Time for Life, and won the same award in 2011 and 2012 for his solo work in Kyr's stirring cantata Songs of the Soul and the critically acclaimed chamber version of Samuel Barber's The Lovers, recorded with Conspirare on the Harmonia Mundi record label.  He recently earned his Doctoral of Musical Arts degree in choral conducting from the University of Missouri in Kansas City, and is now based in Denver, Colorado, where he teaches voice and is the Chancel Choir director at Park Hill United Methodist Church.
Sean Fox, Bass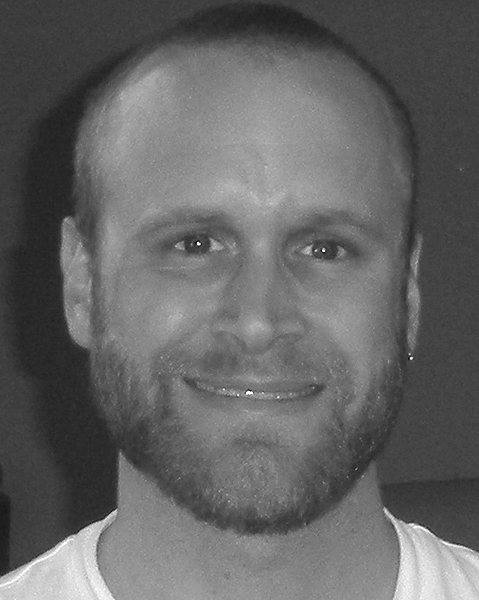 Sean received his bachelor's degree in vocal performance from Ithaca College in Ithaca, NY. After graduating he moved to New York City and quickly learned that he was too nice to live there. After retreating back to Ithaca for a few years (meanwhile earning his massage therapy certification) Sean decided to try another big city, but one where people are still friendly. St Martin's Chamber Choir was Sean's first audition after arriving in Denver August of 2012. He is very grateful to have the opportunity to make such beautiful music with such a talented group of people. When he is not performing, Sean can be found at his private massage studio at Hellenic Laser Spa in Lowry. And no, he does not sing to his clients during their sessions.
Bryan Grosbach, Bass
Bryan Grosbach is a Denver composer, publisher and vocalist. He received his B.Music in Composition degree in 2014 from Metropolitan State University of Denver, studying under Cherise Leiter. He specializes in writing for vocalists in both ensemble and solo settings, and his works have been widely performed throughout Colorado, including at the Colorado Music Educators Association conference. Bryan has been featured on "Composers Circle," and continues to write for the Denver Pro Chorale, which champions his music. He has also had works performed in New Mexico, Florida and throughout Germany and Austria. Bryan currently performs with both the Denver Pro Chorale and St. Martin's Chamber Choir, and has worked with the Colorado Symphony Orchestra Chorus, Loveland Opera Theatre, Central City Opera and the Lyric Opera Guild in various performances as both soloist and chorister. He placed in the top of his division in multiple regional National Association of Teachers of Singing competitions, and has performed large opera roles such as Figaro in il Barber di Siviglia, and Papageno in Die Zauberflöte.
Dan Howard, Bass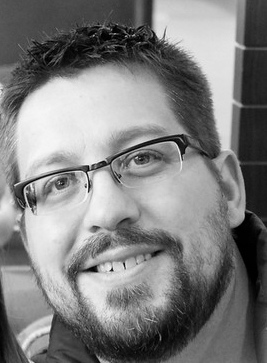 Dan Howard grew up in rural North Dakota and Minnesota.  He holds B. Science and M. Music degrees in vocal performance from North Dakota State University, a M. Arts degree in musicology from the U. of Iowa, and has completed doctoral coursework in musicology at the U. of Iowa.  Mr. Howard has performed in the Opera Colorado Chorus, the Fargo-Moorhead Civic Opera Chorus, Voices of Concord, the Augustana Chancel Choir, the FM Chamber Choral, the Grand Forks Master Choral, the U. of Iowa Center for New Music, and the NDSU Baroque Festival Singers.  Mr. Howard has taught class and studio voice at North Dakota State University and music history at the U. of Northern Iowa and the U. of Iowa.  He has been a vocal coach at Arvada West High School and teaches private voice lessons in Highlands Ranch and Arvada.  During the winter months, Mr. Howard is a youth alpine instructor at Keystone Ski and Ride School.  He loves to spend any time that he can traveling, reading, singing, and cooking with his wife, Angela and daughter, Isabelle.
Tim Krueger, Bass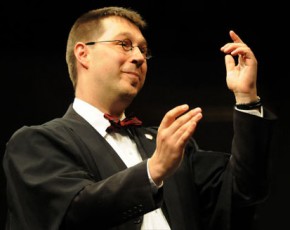 Timothy J. Krueger, St. Martin's founder and Artistic Director, studied musicology at the Wheaton Conservatory of Music, the University of Colorado, Boulder, the Universität Hamburg, Germany, and the University of London's Royal Holloway College, where his doctoral dissertation was on the sacred music of Charles Villiers Stanford. He  studied conducting with Dr. Paul Wiens and privately with Dennis Keene of the Voices of Ascension. He has sung professionally with the Santa Fe Opera, the Santa Fe Desert Chorale, Chicago A Cappella, the Vox Early Music Ensemble and the Ars Nova Singers, as well as several Episcopal cathedral choirs. In addition to being the founding Artistic Director of St. Martin's Chamber Choir, Krueger in the past served as Chorus Director for the Boulder Bach Festival and in a similar capacity for the Colorado Music Festival and the Boulder Philharmonic. He is an Affiliate Faculty member in the Music Department of Metropolitan State University of Denver. He is Choirmaster of St. Andrew's Episcopal Church, overseeing one of Denver's finest classical church music programs.
Matt LaCava, Bass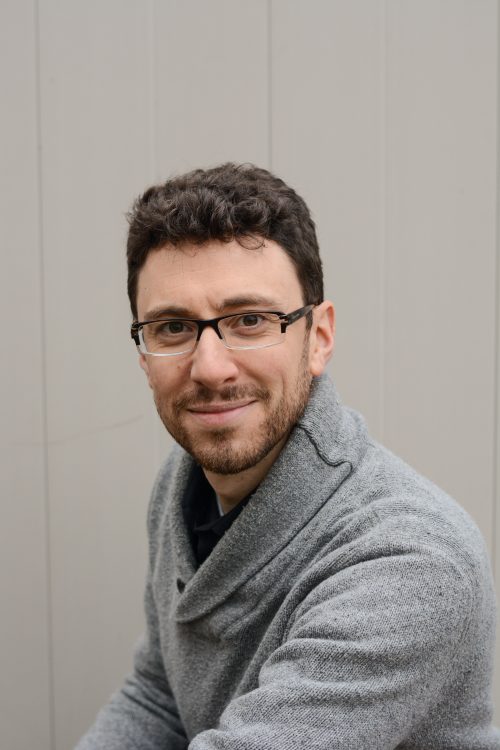 Matt has been singing with St. Martin's since 2012. He served as the Music Director and Pastor of Worship at Redeemer Bible Church in Brighton from 2010-2017, where he lives with his wife, Kate, and their three sons. Matt studied voice throughout his undergraduate studies, graduating with a Bachelor of Arts degree in Theology and going on to receive a Master of Science in Counseling. He has been singing as a soloist and in choral groups since childhood.
Joe Massman, Bass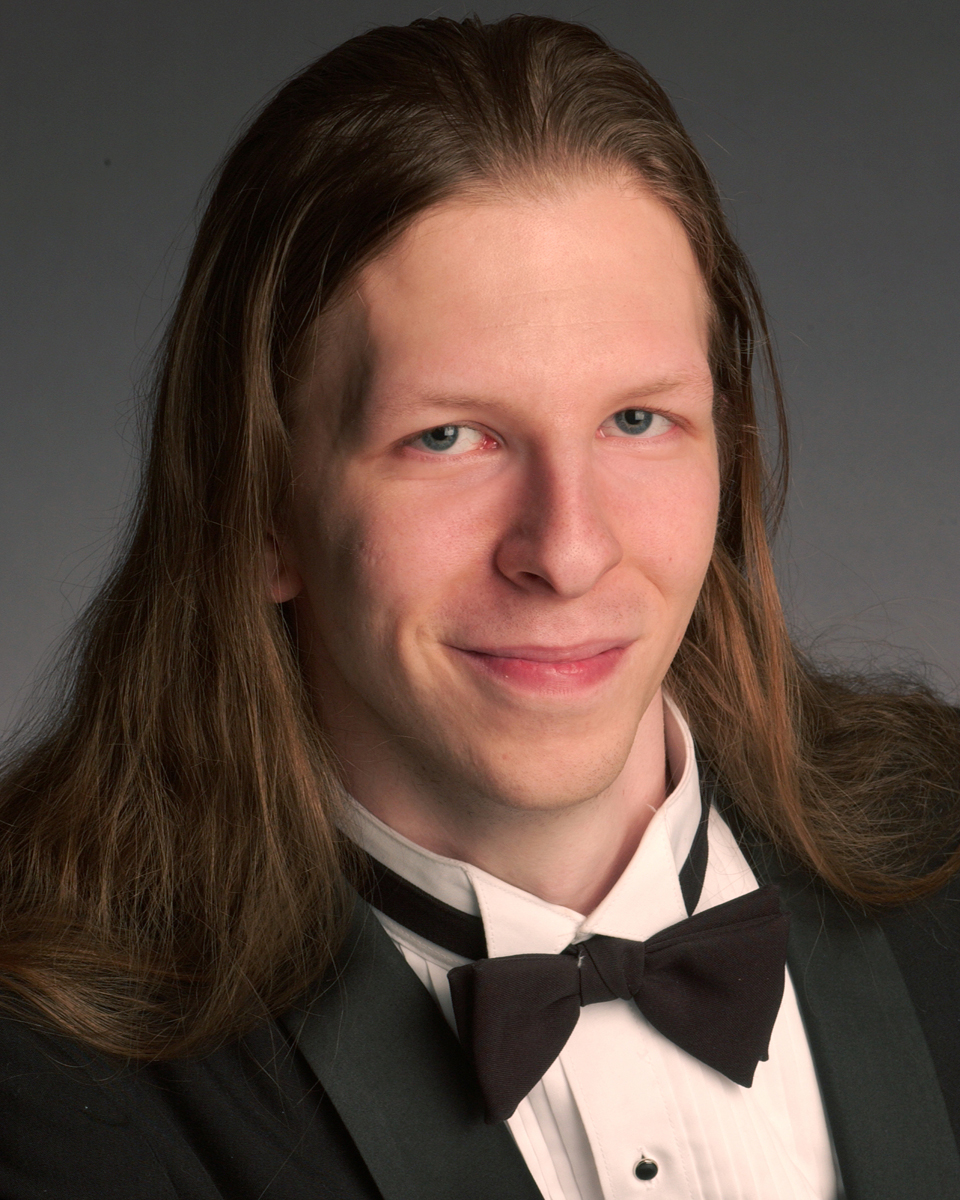 Bass-baritone Joe Massman holds a Master's degree in Voice from the University of Northern Colorado. Among the roles Joe has performed, some favorites have included Figaro in Le Nozze di Figaro, Dulcamara in The Elixir of Love, Bhaer in Little Women, Henry Higgins in My Fair Lady, and Smudge in Forever Plaid. Joe has appeared on the European stage playing Lodovico in Otello and Commissario in Madama Butterfly with Opera Classica Europa. He sang the title role in the world premiere of Jim Cockey's Symphony No. 2: Parmly's Dream with the Billings Symphony. In addition to Joe's musical endeavors, he brings his love of performing to his work as a trainer for post-secondary schools through the U.S. Department of Education.
Michael Johnson, Bass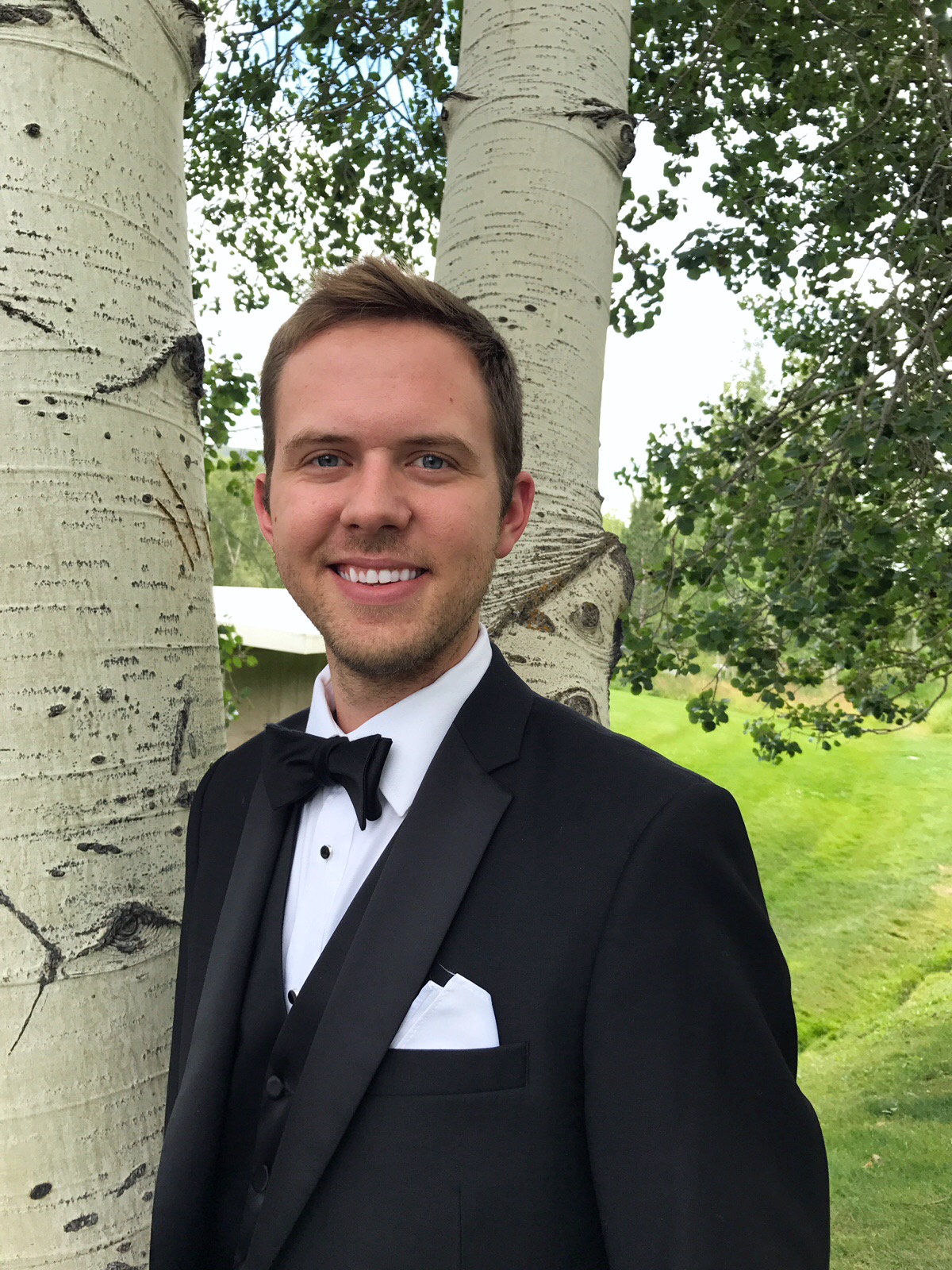 Michael Johnson hails from Minnesota, where he first fell in love with the choral art. Pursuing honor choirs and music study from a young age, Johnson eventually made his way to Luther College in Decorah, IA, where he studied conducting with Dr. Tim Peter and Dr. Allen Hightower. Performing with the renowned Luther College Nordic Choir, he toured the British Isles, making his conducting debut with the ensemble at Christ Church in Oxford. After undergraduate study, Michael enjoyed conducting high school, middle school, and community choirs in the Minneapolis area, while also performing with The Singers under the direction of Dr. Matthew Culloton. He has returned to school and is thrilled to study at the University of Denver as choral teaching assistant to Dr. Catherine Sailer.  Besides his studies, Michael enjoys various appointments conducting and singing for churches in the area. He is honored to serve as this year's Mark Sheldon Conducting Intern with St. Martin's Chamber Choir.
Nathan Payant, Bass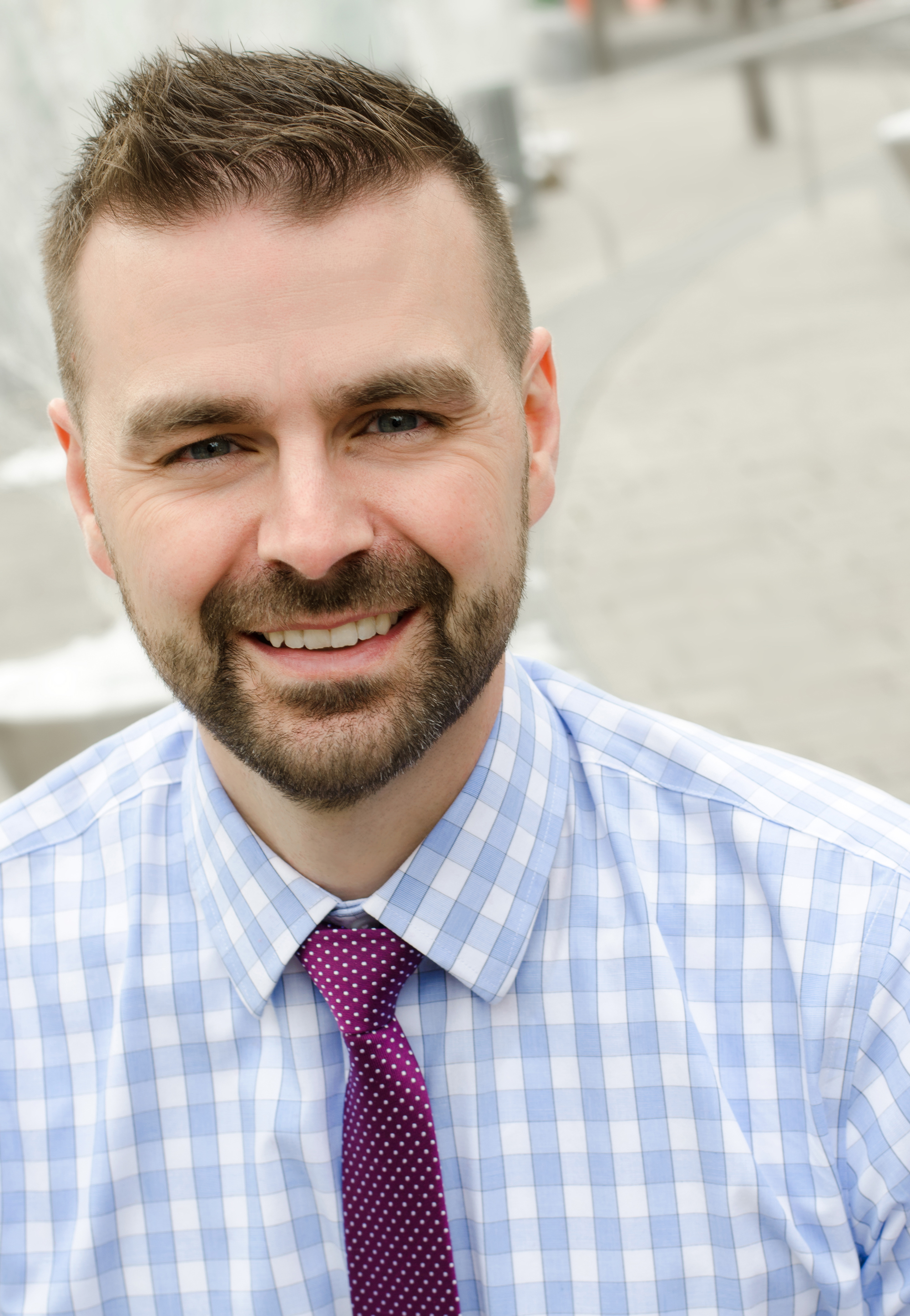 Nathan Payant is a passionate and dedicated conductor, educator, and professional singer living in the Denver area. He has over fifteen years of choral teaching and conducting experience at the middle school, high school, and college levels. In addition to singing with St. Martin's Chamber Choir, he is the Co-Founder and Artistic Director of Anima Chamber Ensemble, General Manager of Colorado Bach Ensemble, and a member of the choral faculty at Colorado State University and University of Denver. He has served on the Colorado All-State Choir Board, the Vocal Music Council of CMEA, and currently serves on the Colorado ACDA Council as the Women's Choir R&R Chair. A native of South Dakota, Nathan earned a Bachelor of Music Education degree from Northern State University in Aberdeen, SD. He received his Master of Music degree in Choral Conducting from Colorado State University and a Doctor of Musical Arts degree in Choral Conducting and Literature from University of Colorado, Boulder. Outside of his professional responsibilities, Nathan enjoys traveling and spending time with his beautiful wife and three daughters.
Alan Polacek, Bass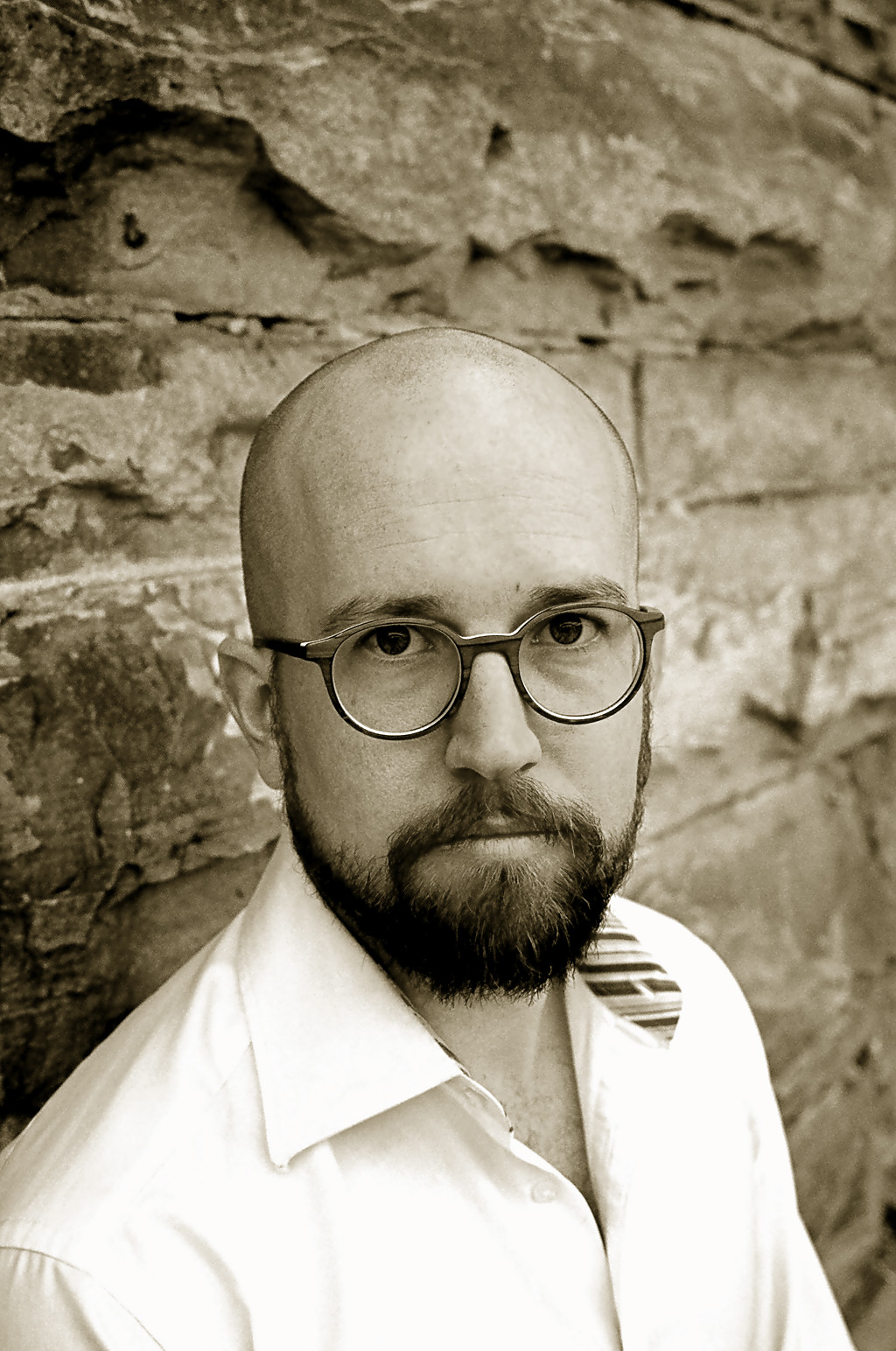 Alan grew up in Colorado, singing, playing oboe, and taking piano lessons from age 9. He played piano in Jazz band and sang inchoirs through middle and high school, while also writing piano and choral music and arrangements for various school ensembles. He attended the University of Colorado as an Electrical and Computer Engineering major before admitting his true calling and enrolling in CU's composition program. He received his B.Music in Composition in 2007, performed and soloed with the University Choir, University Singers, and the sporadic Composition Ensemble during his time there. Alan currently works for Custom Solar in Boulder, installing solar panels, and spends his free time climbing, biking, and reading.
Terry Schlenker, Bass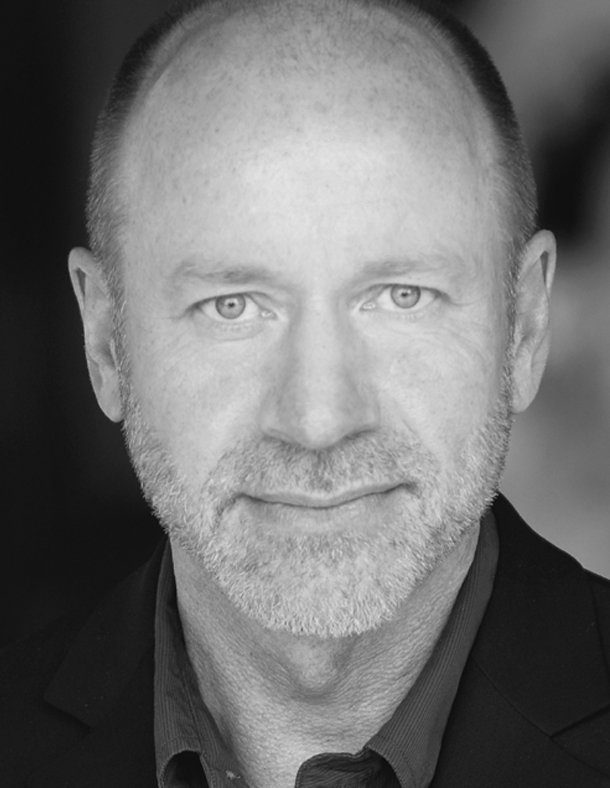 Terry grew up on a farm in rural North Dakota. He studied music composition at the University of North Dakota and at the University of Denver's Lamont School of Music, from which he holds a Master of Art's Degree in Composition. Terry's choral compositions are widely performed, recorded, and published. His music has been featured on the National Public Radio programs of Sacred Classics and Classical Discoveries, as well as the Colorado Public Radio programs of Colorado Matters and Colorado Spotlight. His work has been performed at the National Conventions of Chorus America and ACDA (The American Choral Director's Association), the International festival of GALA Choruses and the National Choral Festival. He is also the founding embryologist of one of the most successful In Vitro Fertilization programs in the world.
Tom Vanden Bosch, Bass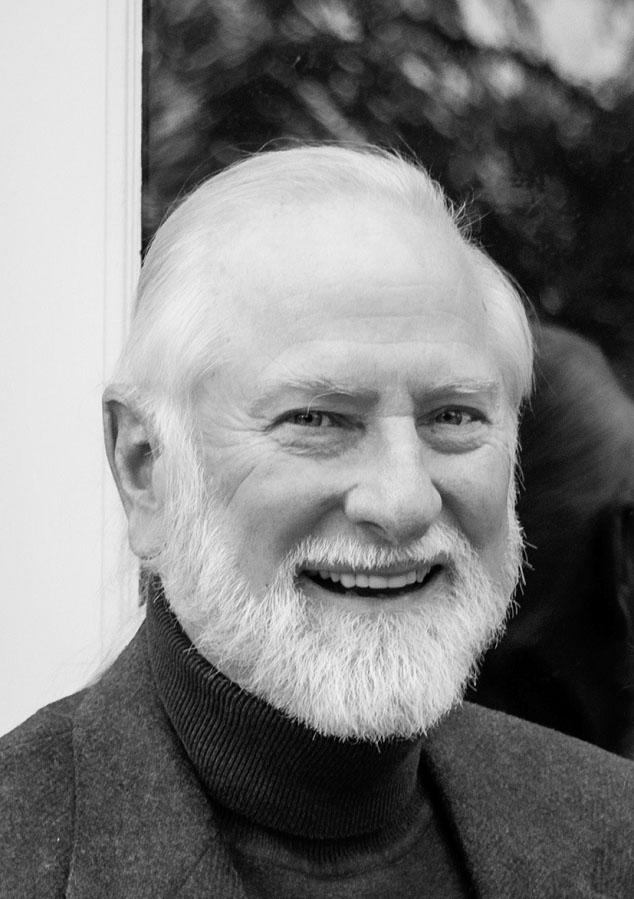 Tom Vanden Bosch was born in Grand Rapids, Michigan, but lived most of his life in the South. His educational and professional background include a BM in Church Music and Voice, Rhodes College; MDiv, Louisville Presbyterian Theological Seminary; MM in Choral Conducting, DU; School Counseling degree, UCD.  Tom has served as music director and soloist for several churches in the Denver area in addition to serving as a choral director, music teacher and counselor in the Douglas County School District.  He now enjoys retirement and making music with his wife, Janet (a composer), his two daughters, and their four boys.  Through music Tom is mindful of his son Andrew, also a musician, who passed away in 2004.  He has been singing with St. Martin's since 2000 and is grateful for the music, the camaraderie and the honor of performing with this fine ensemble.
Interested in singing with St. Martin's? Contact Artistic Director,
Tim Krueger
, for more information.